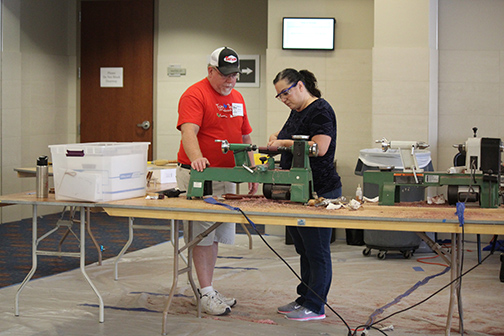 Each year, the SouthWest Association of Turners (SWAT) holds one of the largest woodturning symposiums in the world. In 2016, over 800 attendees enjoyed this outstanding event in Waco, Texas.
SWAT is an all-volunteer organization which allows the price to remain affordably low. The Symposium features nationally and internationally recognized turners, as well as outstanding regional turners selected from participating clubs and across the country.
The next Symposium will again be held  at the Waco Convention Center, 100 Washington Ave, Waco, Texas. The SWAT Symposium will offer something for every level of Woodturner.

Eating at SWAT is a second runner-up to the demonstrations and the raffle.