Southwest Association of Turners is pleased to announce a new program that we are sure will be a great benefit to our member organizations—Turners to Go.  This page on our website will list the names of outstanding regional turners who would like to visit your club and demonstrate and/or teach hands-on classes.
If you are interested in being one of our visiting demonstrators, please fill out the application form below and it will be forwarded to Chairman Janice Levi at jlevi@rightturnonly.net.  
A committee will check the application for completeness before posting it on the website.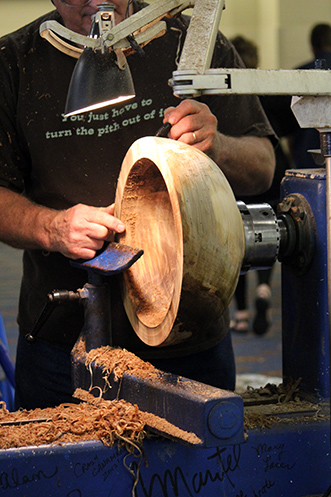 Member organizations are invited to search the page by demonstrator name or by subject (hollowing, natural edge bowls, ornaments, etc.).  References will be provided by the applicant.  Demonstrator fees will not be set by SWAT but will be negotiable between the club and the turner.
We hope that demonstrators and our member organizations will find this new program helpful in locating and securing qualified turners for club meetings and classes.
Click on the link below to be taken to an application form.  Your application will be reviewed by a committee before posting to the website.
Thank you!  We hope you find this program helpful.