SWAT Regional Demonstrators for 2023
Here are your 2023 Regional Demonstrators:
Jim Barkalew

Kevin Bassett
Neal Brand

Jim Burt
Kayla Cooper
Peter Cooper

Linda Ferber
Donna Frazier
Scot Goen

Scott Hampton
Allen Lacer

Dave Landers
Janice Levi

Doug Schneiter
Charlie Tucker
Vince Welch

Cory White

Jim Barkalew
I grew up east of San Francisco in a great small town and recently attended my 50th high school reunion.  I went to college at Cal Poly San Luis Obispo and graduated with Aeronautical Engineering and Manufacturing Processes degrees. I found a job with an aircraft manufacturer in Ft Worth supporting the machine shop as a CNC programmer. I retired after 41 years of rewarding work building airplanes.
My childhood toys were Tinker toys, Lincoln logs, and an Erector set. I was making sawdust at my Dad's garage workbench when I was 10 years old. My grandfather was a journeyman carpenter so I think woodworking was inherited. My great grandmother was a talented artist but I didn't inherit that gene. My first turnings were done with my Dad's electric drill and my Erector Set motor.  In high school woodshop I did my first real turning using scrapers and lots of sandpaper on a glued up block of walnut and maple. I still have the 55 year old vessel (it has not fallen apart).  After graduating college and getting a real job, one of the first machines I bought was a Rockwell 46-111 lathe. For years I did many spindle turnings and a few bowls on that lathe without knowing much more than I knew in high school. That lathe is still in my shop and has a modern variable speed motor. When I retired my present to myself was a Robust Sweet 16. It has fresh sawdust on it almost every day.
At a family gathering in around 2007, my brother-in-law (Nor-Cal Woodturners, Sacramento) brought an American Woodturner magazine.  I was amazed at what I was missing while reading through the articles and ads. Virtually everything was new to me. When I came home from the trip I looked up the local turning club (WNTX) and attended the first meeting I could. In 2012 I attended the AAW national symposium and visited family (win-win). The symposium was another eye opening experience and influenced me to attend and support SWAT regularly. Contributing to Empty Bowls and Beads of Courage is very rewarding, causing me to do more serious turning.
---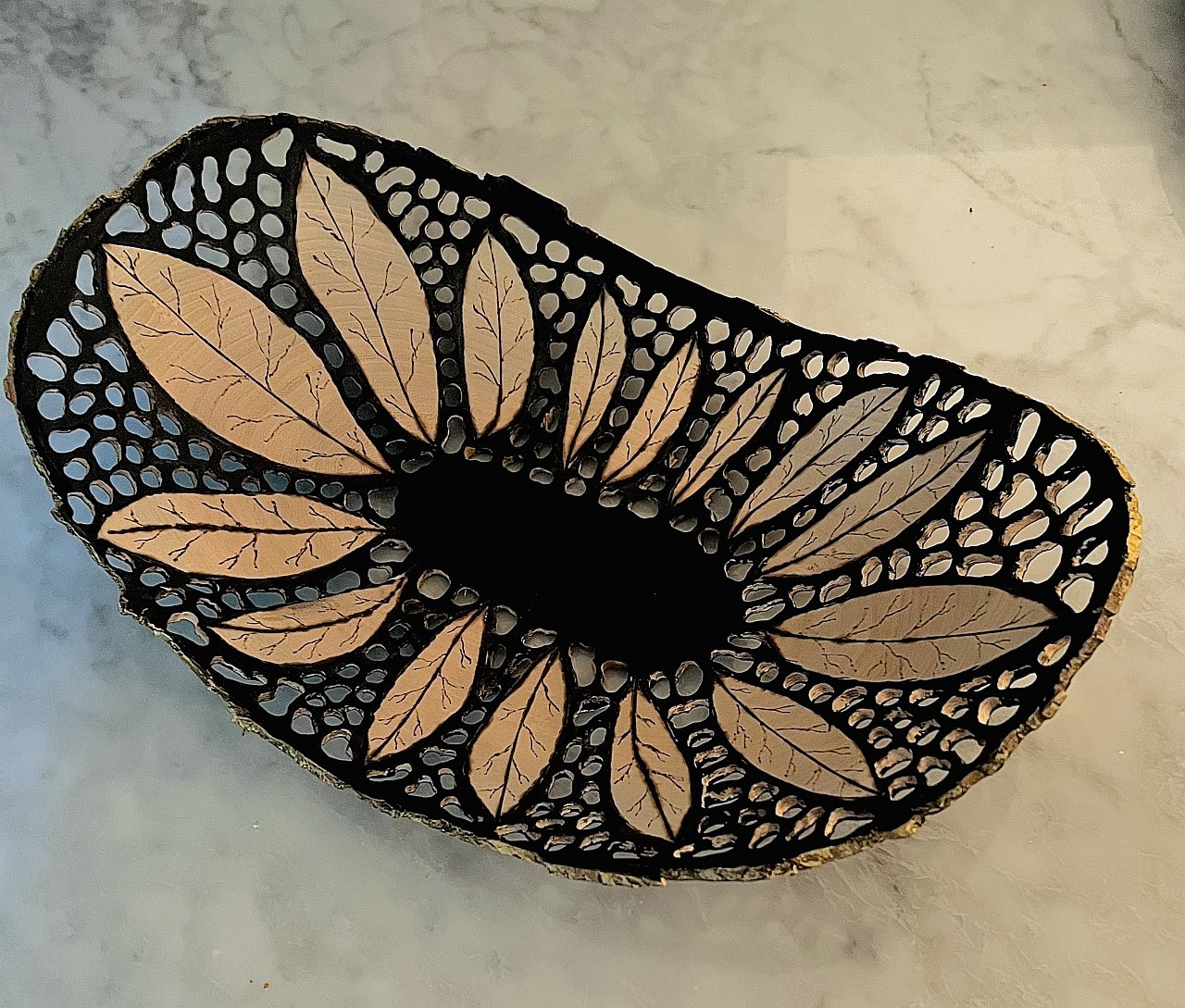 Kevin Bassett
Kevin is a Certified Arborist and has worked with trees since 1975. He began Wood Turning in 1992 on a small Sears lathe. Like many turners Kevin started with small projects like pens, candle sticks and bud vases, ultimately evolving to larger and more complex projects. In 2007 Kevin represented the DAW at the "Master's at Work" competition at the Beavers Bend State Park near Broken Bow, Oklahoma. Kevin was awarded first place in the inaugural competition. Kevin has demonstrated numerus times at most of the Woodturning clubs in North Texas and the Woodturners of Central Oklahoma. He has also been a regional demonstrator several times at SWAT.  Over the years, Kevin's work has been exhibited in various galleries in Arizona, Colorado, Texas, and Arkansas. Kevin is a member and current President of the Dallas Area Woodturners. Kevin is also a member of the American Association of Woodturners. Much of Kevin's work is with native woods collected from job sites where he works on trees. Much of Kevin's best artistic work is made to show the inner beauty of trees by utilizing nature edges, voids, and spalting to artistic advantage. As a turner Kevin has diverse skills and takes on architectural spindle turning and antique furniture repair.  Other pursuits include Golf, Snow Skiing and Tree Climbing. As a lifetime member of the International Society of Arboriculture Kevin has served as a Head Judge in numerous State, National and International Tree Climbing Championships all over the world. The one constant in Kevin's life is the Love of Trees and of course the wood which they produce along with the many other benefits of trees.
---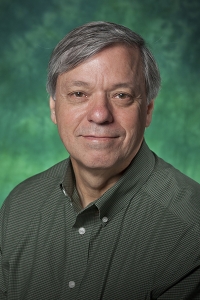 Neal Brand
Most Saturdays from April through November you can find me at the Denton Community Market selling my turned pieces.  My strategy is to have some more expensive items such as larger bowls and hollow forms and some smaller less expensive items that sell for $25 or less. Most weeks, my bestsellers, both in number and revenue, were the less expensive items. In this demo I will talk about how to make some of my bestsellers and demonstrate making a few of them. The items are fun to turn, and they make nice small gifts, if you do not wish to sell them.
---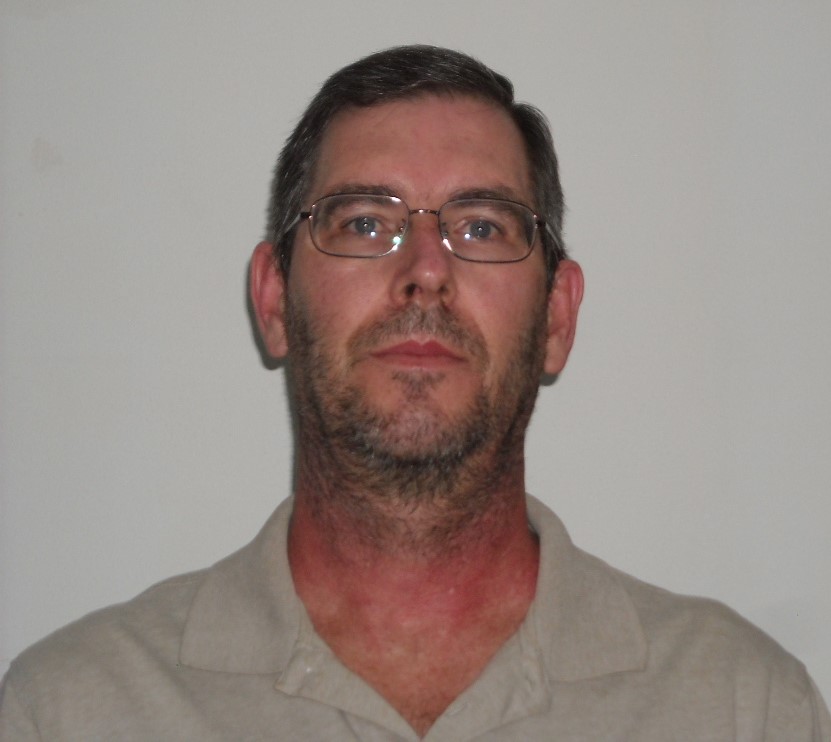 Jim Burt
Jim, currently living in Knox City, Texas, is a member of the South Plains Woodturners.  During his scientific career he made components for his experiments on a metal lathe.  In 1991, a friend gave him a Montgomery Ward wood lathe and chips (and occasionally the blank) have been flying ever since.  Over the years his tools and techniques slowly improved.  He made rapid progress after learning from other turners through books, publications and especially woodturning groups.  Jim's passion for woodturning is due to the beauty and warmth of wood, the endless range of forms and a desire to explore new forms and techniques. 
---
Kayla Cooper
Hey there, my name is Kayla Cooper, and I am a woodworker and blank maker. When I started turning a couple of years ago, I longed
for pen blanks that represented my wildflower personality. After a lot of convincing from fellow turners, I finally bit the bullet
and dove head first into the blank making world, and I absolutely love it! Making flower blanks has given me a creative freedom that
I haven't experience yet in woodworking alone. As my blank business began to grow, people started referring to me as 'the flower girl',  
which blossomed the name Flower Girl Blanks! To God be the glory for it all!
---
---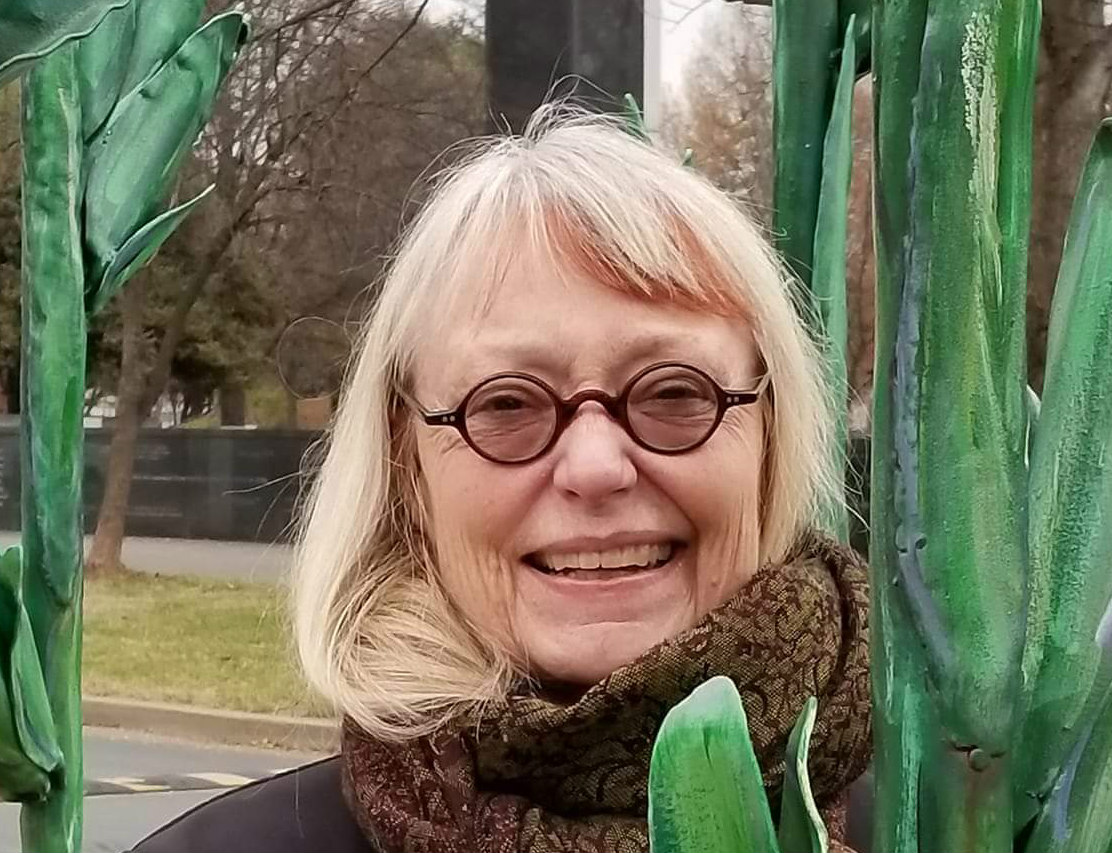 Linda Ferber
I have early memories of working on craft projects, mostly revolving around spending time with family. My passion for immersing myself in the process is now being expressed through working with wood. When I am turning, cutting, and carving, I am fully present, immersed in the process and challenged by new techniques and ideas.

I love to create items that tell a story, capture a moment or evoke an emotion. I begin a new project by selecting the wood and then deciding on a shape. The last step is to add embellishment such as patterns, textures, and color.

I draw my inspiration from nature and my surroundings as well as from memories and dreams. I am expressing my connection to these experiences and attempting to interpret them through the form, movement, and color of a piece. I find much joy in making sculptures that invite interaction from viewers and hope they experience that same energy through touch and discovery of details.
lindajaneferber@gmail.com
Donna Frazier
I didn't begin my woodturning journey until 6 years ago when I mistakenly attended a HCW meeting.  To my surprise it wasn't a basic woodworking club but it was so much more….and that is where I discovered the lathe.  Two years later, in 2019, I became vice president of my club along with being asked to compete at masters at work in Broken Bow OK.  In 2020, I remained vice president and was also placed on the HCW mentor list.  It became my job to find demonstrators for our monthly club zoom meetings; because of the pandemic, I was no longer limited to close range turners and I began contacting Master turners from around the world.  This led to discussions regarding techniques, grinds and tool limits and my passion to understand what is happening at the cutting edge of a gouge.  In 2021 I was president of HCW, was once again invited to Masters at work, and in the same year I turned my first cowboy hat.  Through my tool studies, I have found that simpler explanations can be made to describe the interaction of the cutting edge to the wood; in turn making it easier for others to learn, understand their options, and develop the ability to make informed decisions.
---
Scot Goen
Scot Goen - I got involved with woodworking in high school helping my dad in his construction/remodel business. I graduated college with a degree in Industrial Technology Education and became a teacher/coach.  While teaching I was exposed to woodturning but never really pursued it until pen turning became so popular.  I moved to the San Angelo area and was introduced to the Concho Valley Woodturners.  Becoming part of that group is where I found my inspiration to get into larger and more difficult turnings. I now live in Shallowater and am a member of the South Plains Woodturners
---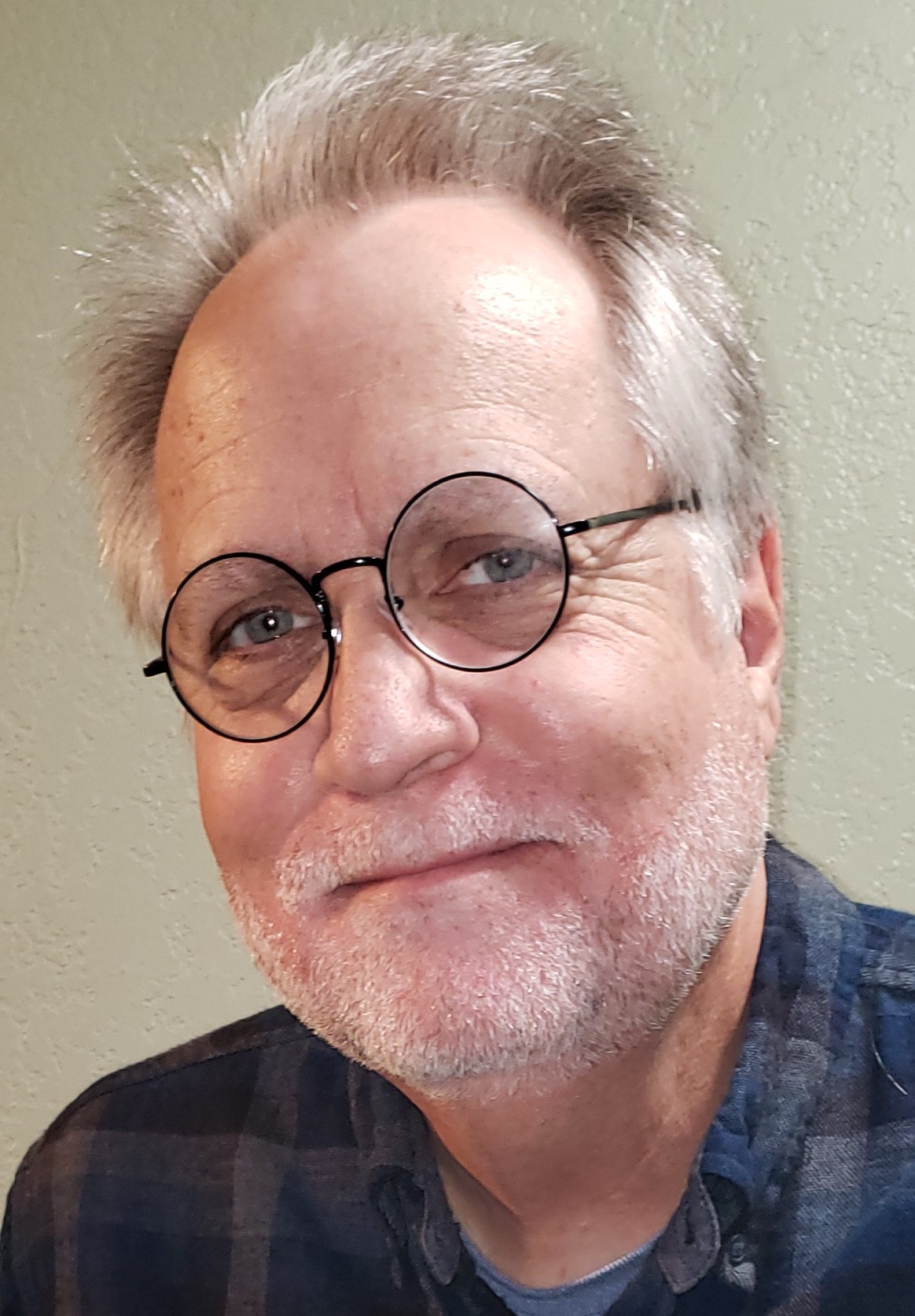 Scott Hampton
  My name is Scott Hampton, a professional woodturner hailing from the city of Visalia that is in the San Joaquin Valley of California, and just a breath away from Sequoia National Park. Some years ago, with the encouragement and support of my family and fellow woodturning friends, I began the career of being a demonstrator, educator, and mentor of woodturning, with the hopes of traveling to visit and teach fellow woodturners across our great country about this wonderful and creative craft.
   I caught the woodturning 'bug' back in 1999. A local woodworking store was having an open house and BBQ, so I made sure I did not miss it. As luck would have it, a well-known local woodturner named Jim Mathias was giving some demonstrations that caught my eye. I knew a bit about woodturning from making small furniture parts at home on my Shopsmith, but nothing compared to what he was making. Jim seemed to notice that I was more curious than the average passerby, so he invited me to attend the upcoming meeting of the local AAW woodturning chapter. "Say what… they have clubs for this? I'll be there".
   So, two weeks later I was front row center at a meeting of the Sequoia Woodturners. And at this meeting, I began my life as a woodturner, volunteering for the chapter by first picking up a broom and cleaning up the shavings. During my time with this chapter, I was the videographer for seventeen years, the newsletter editor for nine years, Chapter Secretary for two years, and Chapter President for two years. Having moved on from this AAW chapter, I am now currently the President of the Kern Woodturners of Bakersfield, California.
   I have now been a full-time woodturning instructor for fifteen years. I have had the good fortune of working alongside and becoming friends with more than thirty of the most well-known woodturners from around the world, allowing me to learn the mastery of the craft, and how to put together and give a woodturning presentation that is inspiring, informative, and fun. I have taken all the different techniques and advice I have learned from my professional friends and combined them into my own distinctive style of woodturning and teaching.
   During this last year I was a demonstrator for the 2022 American Association of Woodturners Symposium, the 2022 SoCal Turners Expo, the Woodturners Worldwide Online Symposium, several live presentations for the 'Virtual Crafters Festival' on YouTube, along with giving many live online and in-person woodturning presentations for local clubs.
   For my classes and demonstrations, I have put together a large variety of interesting projects that are exciting, educational, and for what I strive for the most, motivating. My goal is to encourage others to reach beyond their comfort zone, create their own unique style of woodturning and projects, while spending time enjoying this wonderful craft. I hope to meet, and spend some time making some shavings, with all of you very soon.
---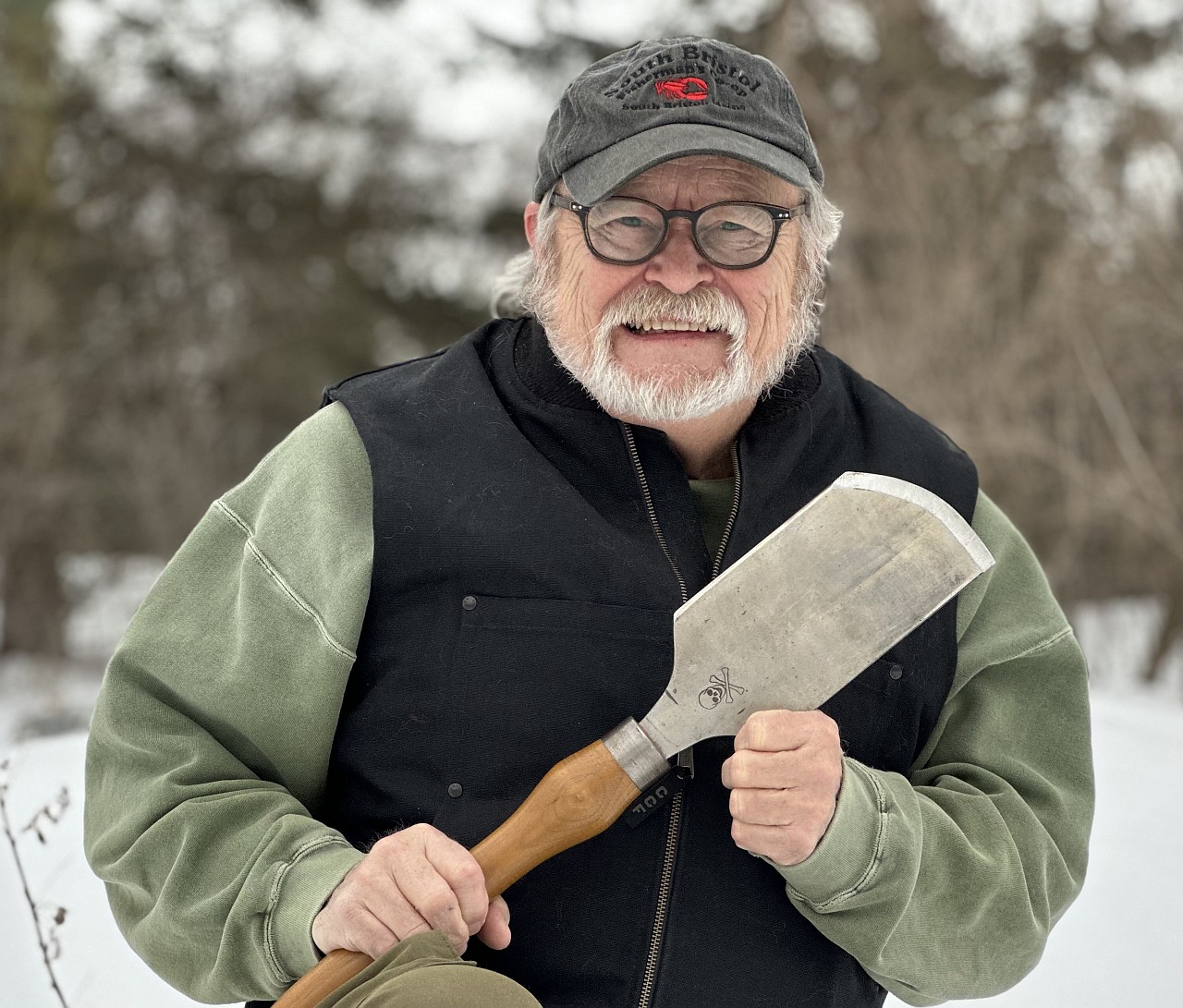 Allan Lacer
Alan has been involved in woodturning for over forty-five years as a turner, teacher, writer, exhibition coordinator, demonstrator and expert witness.  Alan has been an instructor and demonstrator having worked in 50 states and six foreign countries.  His published writings—upwards of 150 articles and one book—cover a wide spectrum of woodturning from historical and cultural to technical and specific project articles.   His specialties include the skew chisel, sharpening techniques, finishing, lidded boxes and making/using hook tools.  In 1999 he was awarded the Honorary Member from the American Association of Woodturners for his contributions to the field.  He was also the national president of AAW for five years.  He has appeared in television programs nationally on PBS and DYI channels
---
Dave Landers
I've been a hobbyist woodturner for over 30 years. I enjoy making things both functional and beautiful. Every time I step in the shop, I am striving to not only create something good, but also to advance my skills and abilities.
It's all about the wood for me. I like creating in harmony with Mother Nature. She's supplied so much more than just a material to work with. Wood is art. My challenge is to embellish that art, using the lathe and other tools, to enhance the beauty already there. Sometimes, I also get to collaborate with insects or maybe a fungus, and we layer on top of each other's work.
---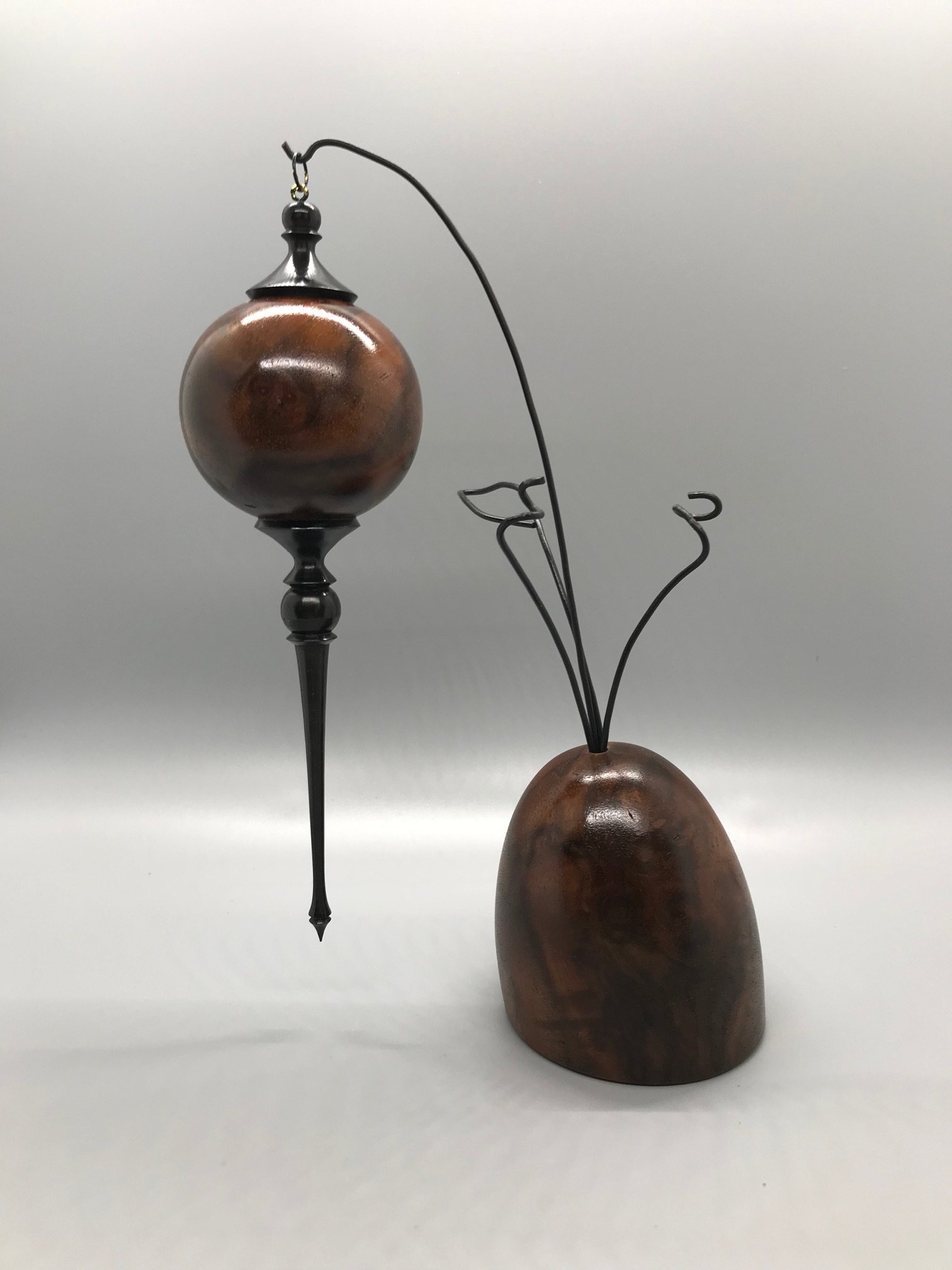 Janice Levi
In 2001, Janice Levi asked her husband for and received a lathe for her birthday.  She immediately joined the local Houston area woodturner's organization and found that she had entered a man's world.  But the men were gracious and two who lived nearby became her mentors, insisting that she learn toolmanship and safety. Janice had no special training in art but her work as a journalism and photography teacher then as a drama teacher did help her develop an eye for movement and form.
Janice has enjoyed woodturning and participation in organizational leadership. She has served as president of the Houston area club, the Waco club and SWAT 2012.  Although honored to serve those organizations, it has always been the turning, the teaching and the demonstrating that she really loved.  Like most woodturners, Janice experimented with turning lots of different items but in recent years, began making purses and jewelry, a great way to wear those wonderful pieces of turned art out in public. But the plain wood sometimes needed a little something to bump it up a notch or two—and pyrography and other enhancements were just the thing.
Janice demonstrates and teaches at symposia and woodturning clubs across the country. You can also find her articles published in various woodturning magazines including American Woodturner, Woodturning, More Woodturning, FUNdamental,s and the online Women in Turning Newsletter.
---
Doug Schneiter
I was born and raised on a farm in Eastern Iowa, that included 40 acres of hardwood timberland, primarily walnut, cherry, oaks, and hickory! Heaven on Earth!! That is where I first gained my love of woodworking. After receiving Degrees in Industrial Tech Education, that led to a 27 year teaching career in 4 different states, I retired in 2014, and can now focus my energy on my woodturning. I have demoed in Symposia across the country, and have done workshops for many woodturning clubs. I also do a small number of art shows each year, to promote woodturning. You can visit my website @dougschneiter.com, or contact me @dougschneiter@gmail.com.
---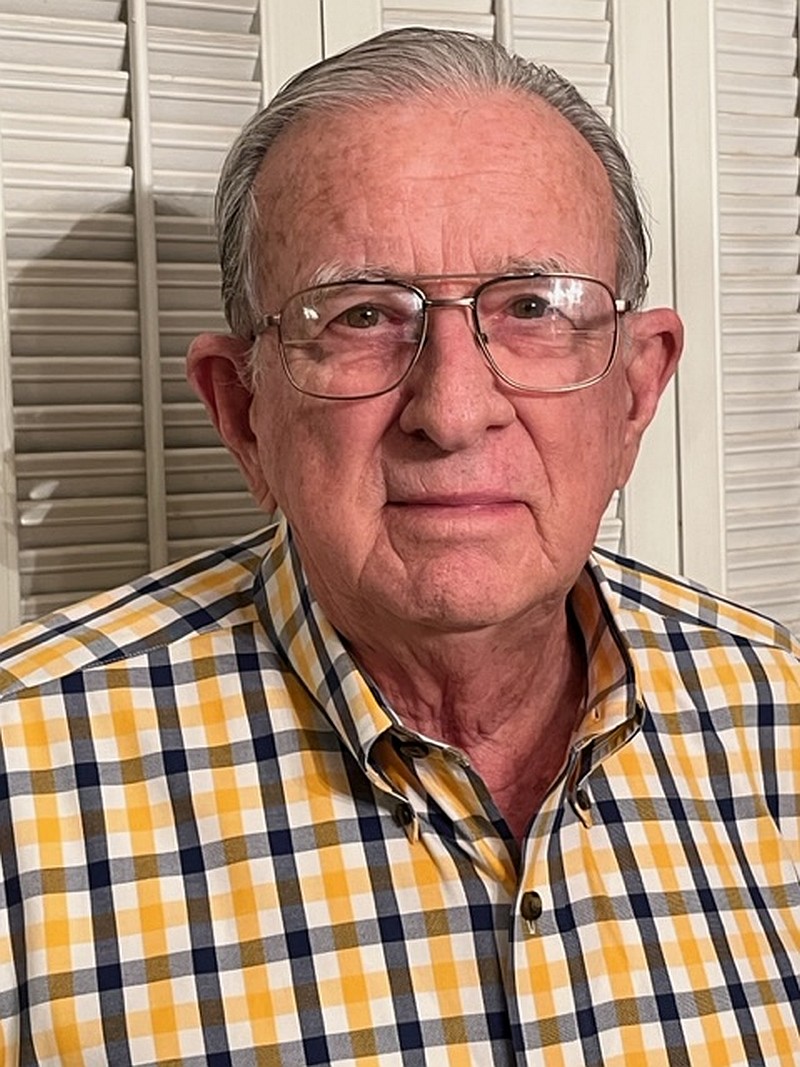 Charlie Tucker
Charlie Tucker spent 30 years in U.S. military service, retiring from the Air Force in 1992 in the rank of Colonel. In his last assignment, he was Director of Advertising for the Air Force. He holds a bachelor of Fine Arts degree in Graphic Design from the University of Texas and a Master of Science degree in Public Relations from American University in D. C .  His interest in arts and crafts traces its origin to a fountain pen given to him by his grandfather when he was 9 years old. Over the next 50 years he collected, repaired and traded FOUNTAIN pens.  Then he attended a meeting of Dallas Area Woodturners and his focus expanded from pens to the broader realms of woodturning. During this session of SWAT, he will be demonstrating the design and creation of wood cremation urns. He is a member of AAW, the Dallas and Hunt County clubs, has served as a club officer and has demonstrated at several of the North Texas clubs.   He has studied with Mike Mahoney, Stuart Batty, David Ellsworth, Derek Weidman, Curt Theobald, Jacques Vesery Jimmy Clewes, Trent Bosch, Ashley Harwood, and Sammy Long.  He turns on a Robust American Beauty lathe. 
---
Vince Welch

Hi, I'm Vince Welch of VincesWoodNWonders.com. It is hard to believe I took my first woodwoking class decades ago when I was in 7th grade and continued taking classes throughout high school and into college.  Today, I enjoy woodturning!  I like simple but eloquent shapes that are sanded and finished to perfection.  Woodturning, sanding and finishing seems to be a journey that has no
end. I hope to enjoy this journey for years to come.
---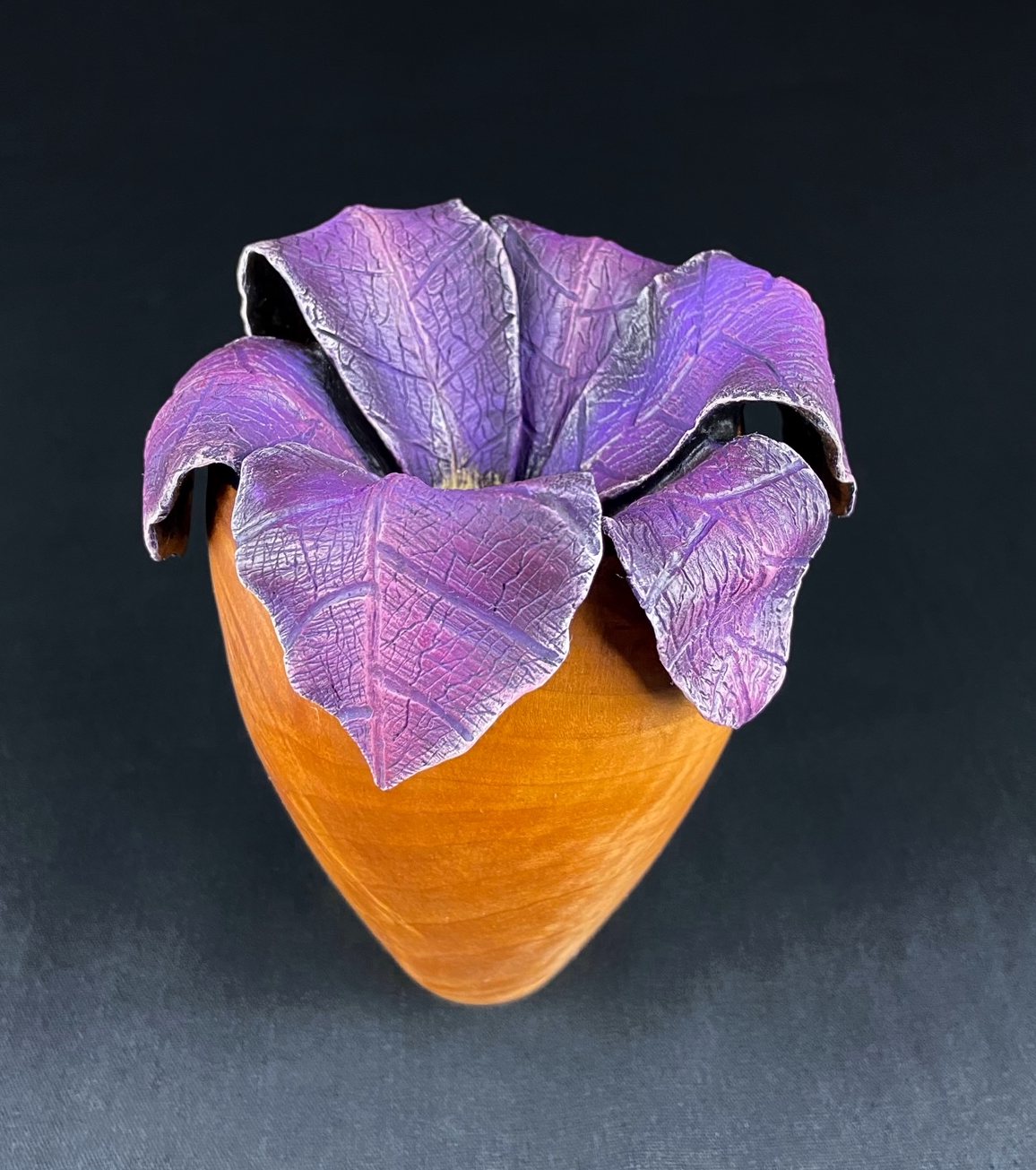 Cory White
As long as I can remember, I've always viewed the world through a different lens, one of creativity, design and form. My love of woodturning began in November of 2015 when I bought my first lathe, an old Grizzly made in the late 80's. Recently retired after 32 years in Texas Public Education, I am now blessed with the time and opportunity to fully pursue artistic creativity through woodturning. I specialize in turning and creating pieces with classic forms and lines, vessels reflecting organic beauty, and, most recently, using creative texturing and color dry brushing to elevate a piece's beauty.
I am proud to be a member of both the Brazos Valley Woodturners and American Association of Woodturners.
---