Southwest Association of Woodturners
(SWAT)
---
Get Ready!  SWAT 2024
August 23, 24, 25

---
Below are links to the two hotels adjacent to the convention center.  There are many other lodging options in Waco.  SWAT has coordinated special rates for a block of rooms at each hotel.  These links provide additional information as well as an option to make a reservation.  Breakfast is included at both of these hotels.  Note: All rooms reserved for SWAT rates are now full for 2023

---
Welcome to our site!

The SWAT organization exists to promote the craft of woodturning through training, demonstrations, hands on experience and exhibits.  SWAT offers something for all levels of experience from hobbyists to professionals.  All levels of experience are welcome to participate in our yearly symposium each August.  If you enjoy woodturning and want to meet like-minded folks, this is the place for you.  We encourage attendees of all ages to attend SWAT and broaden their craft and/or learn new skills.  
In addition to learning from the demonstrations at SWAT, you can also learn from rubbing elbows with a wide range of experienced turners.   The years of experience found at each SWAT event runs into the thousands, and you won't find a nicer group of people who are always willing to share their experience. 
What is so special about woodturning?
Woodturning is a craft - an art form for many people - where wood is cut and shaped (turned) on a lathe with a variety of hand-held tools. The various tools are used to cut the wood in different ways.  What makes woodturning so interesting is that a single piece of wood can be turned into a vase, a lidded jar, a bowl, a plate, a pen, a bottle stopper, or a beautiful art piece.  It all depends on the vision and imagination of the woodturner(maker).  How the wood becomes something beautiful and/or useful depends on the tools used - and the skill of the maker.  Woodturners continually aspire to hone and advance their craft.  Incremental improvements over time produce amazing works of art.   
Below is a link to a video clip from SWAT 2022

Would you like to know more about SWAT?  Click on the link below: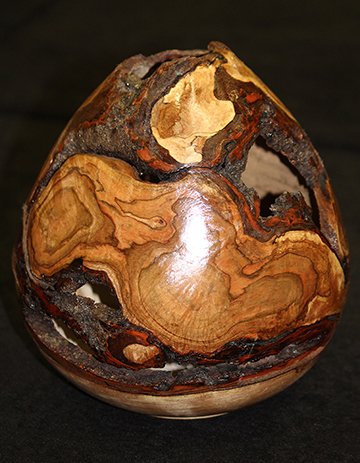 Gallery 2021