SWAT Raffle Details
This year's SWAT raffle is called a "3 for 1" or "three for one"... however you would like to call it. 
The first opportunity to win something is at the opening ceremony on Friday morning.  Isn't that exciting?!  The winner will receive a midi lathe or an Arrowmont scholarship.  
The second raffle is at the banquet Saturday evening.  This opportunity will include approximately 30 pieces of gorgeous art.  
The third and final raffle will be held on Sunday at lunch.  This raffle will be for tools, wood, a scholarship to Arrowmont and ... yes ... LATHES!
Start buying those raffle tickets now!
Pictures of this year's raffle art (more pictures to come)
Sea urchin & walnut box.  by Sally Ault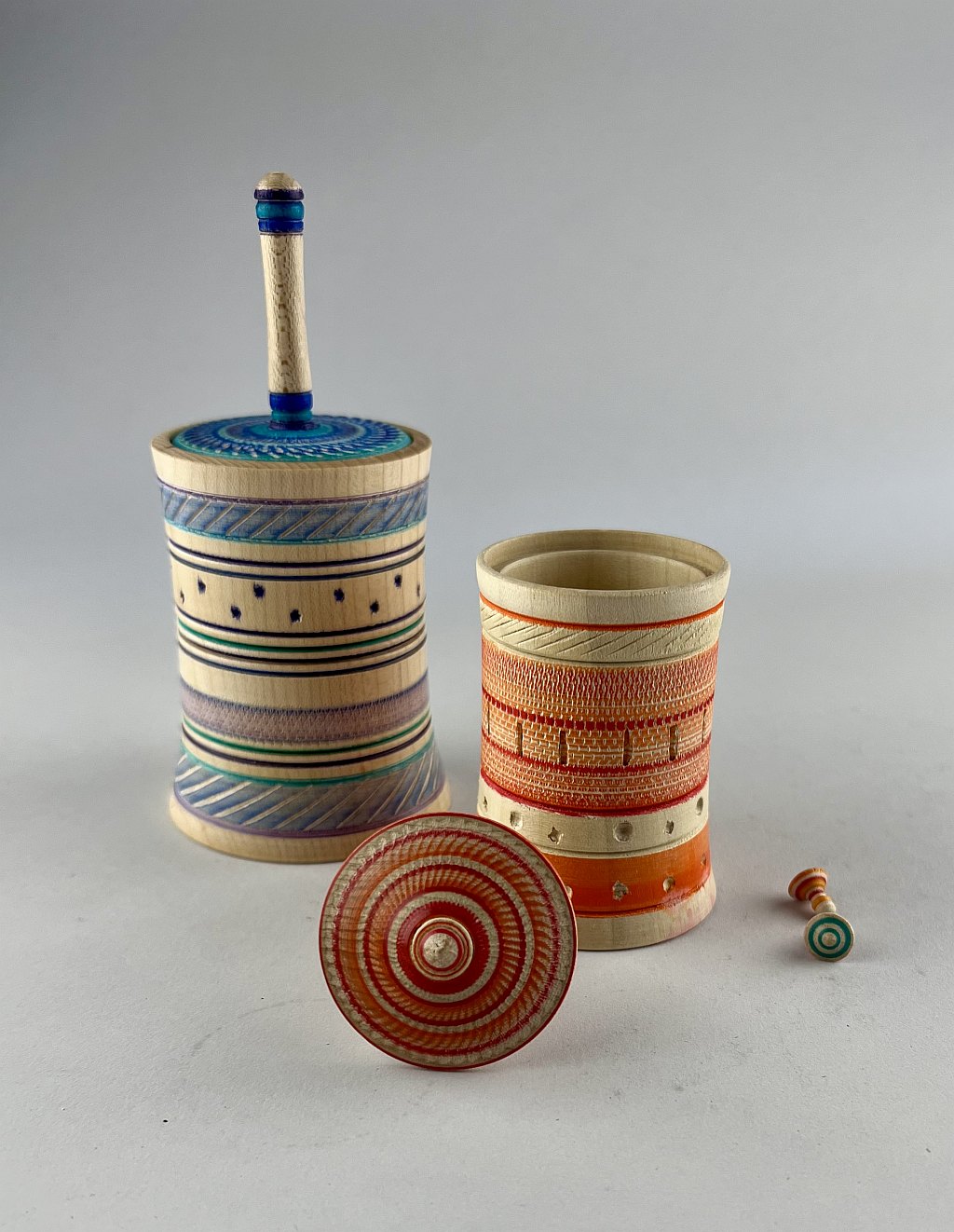 Elm, hollow form, Black & red enamel, 5" x 5"    by Bill Berry

Pecan with deer antler, Natural Edge Closed Form, with matching Bullet Pen, 10" wide x 12' tall, "wipe-on poly" finish    by Linda Bohl

"CheeseBoard" maple, yellowheart & bocote.  Mouse tails are leather strings, ears are shelf lining.  10" dia. Wax finish.  by Neal Brand
"Not blown up!" A Lidded Maple box, textured, airbrushed, and filled with embellishing wax. 4.25" x 3"    by Jim Bob Burgoon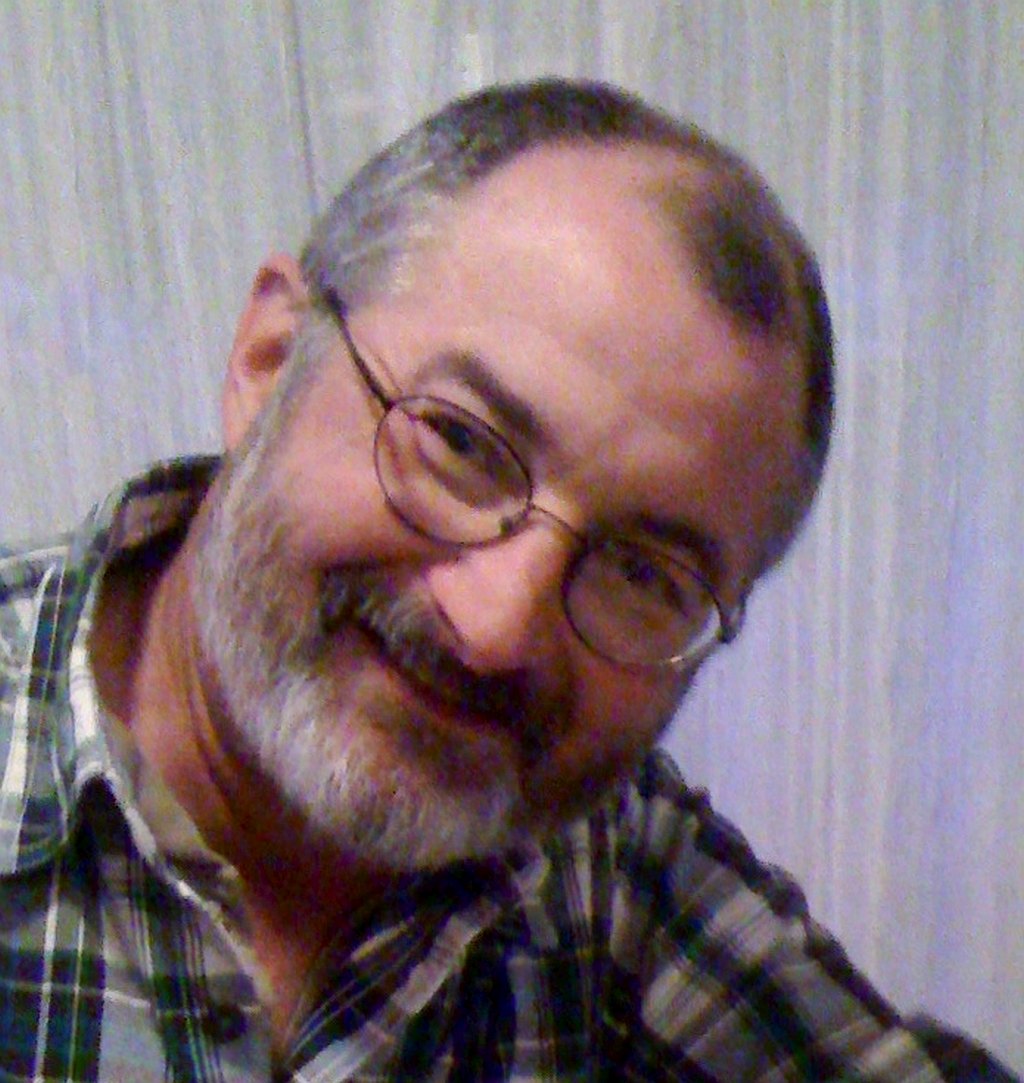 "Found", "salvaged" 2nd turned Bradford Pear 9"x7"deep 6" tall, carved base   by Rick Cannon

Corian Lidded Box: segmented Corian, mesquite; 64 pieces, 4"w by 7'h, CA on mesquite only                by Andy Chen

"A Decoration 4 all Occasions", Maple hollow form, 7.5" tall x 2.5" wide. Turned, pierced, and painted.   by Gene Colley

Deep natural edge rustic Mesquite vessel with turquoise inlay, 6.5" tall, 9" wide and 5 ½" deep, satin lacquer finish.  by Buddy Compton
 Turtle Box; Cherry and yellow heart 3"w x 1.5" h, turned, carved and painted.  by Linda Ferber

Segmented hollow form, 594 pieces of maple, walnut, mahogany, paduak, purple heart, and winge with black and yellow veneers.  10.5" x 7.5".  Wipe-on, satin, poly.  Designed with the American Southwest in mind and its relationship with the Southwest Association of Turners, thus, the Navajo Thunderbird.   by Gerald Fields

Black on Black" hollow form - pottery imitation.  Bradford Pear, 11" x 6" tall.  Black lacquer and flat black enamel.  Some sand-blasting was done after the lacquer was applied and then the black enamel was applied.     by Dennis Ford

Candle Sticks, Multi axis "S" curved spalted hickory, 10" x 2.25" Shellac. The "S" curve was created on two different axis at 180 degrees apart. The central axis was used to turn the top and base.  by Wayne Furr
Hanging ornament: pear, blackwood, and bailing wire. Pyrography on base & ornament, 9" x 5". Used a fixative first to protect the white colored pencil then spray acrylic.    by Janice Levi

"Mondrian #8": Maple with black walnut inlay and stained glass. 9.5 x 9.5 inches Square platter incorporates black walnut inlay on a maple "canvas". Stained glass in the three primary colors accentuates the piece. Best viewed sitting upright on a plate stand with indirect sunlight streaming from the backside.  by Dave Marshall
Sweet Gum hollow form 11"w x 19"h. Airbrushed with black Golden acrylic and several coats of Minwax Helmsman clear gloss spar urethane.  by Paul Milo

SW Mesquite Hollow form w/ Turquoise inlay, 9"x 5.5 ", Danish oil.  Mesquite was salvaged after the Lower Lano river flooded on the Weems Ranch in Junction,Tx on 8 Oct 2018.  by Steve Nix
Lidded Vessel made from Black Buminga and Maple, 9"w and 14"h.  Finished with two coats of Deft Lacquer then Beall Buffing System. (The Buminga was a gift from a friend and has origin in South America.)  by Gary Roberts

Sugarberry natural-edged bowl 7" turned in 2019   by Larry Roberts

Chinese Tallow hollow form turned and carved with bur cup cuts, 8.5" x 6", Painted to simulate sandstone.   by Gary Rock

Corrugata burl, 17", sanding sealer and carnauba wax on the front, satin lacquer on the back.   by Drew Shelton

Alabaster bowl with segmented rings top and bottom. Walls are 3/16" thick, so they are mostly translucent. Segmented rings are bloodwood and holly, 24 segments each with bloodwood inserts in holly rings. 6" diameter. Bartley gel clear coat finish, with carnauba wax polish over the top.   by Greg Stehle

OSB Hollow Form 2022 SWAT Demo piece. Segmented rings top and bottom constructed from Peruvian Walnut. 12 segments ea. 10" tall. Wipe-on Poly finish.   by Greg Stehle

Mesquite Natural Edge Vase with dark blue eye-candy epoxy 12"w x 9"h. Danish oil and Deft clear gloss. Laser engraved in recognition of SWAT's 30th Anniversary.   by Jim Tanksley

by Roger Tipton

Maple Platter, turned by Johnny, wood burned and acrylic paints by Marcia, 12.5" x 1", Deft spray finish.  by Johnny & Marcia Tolly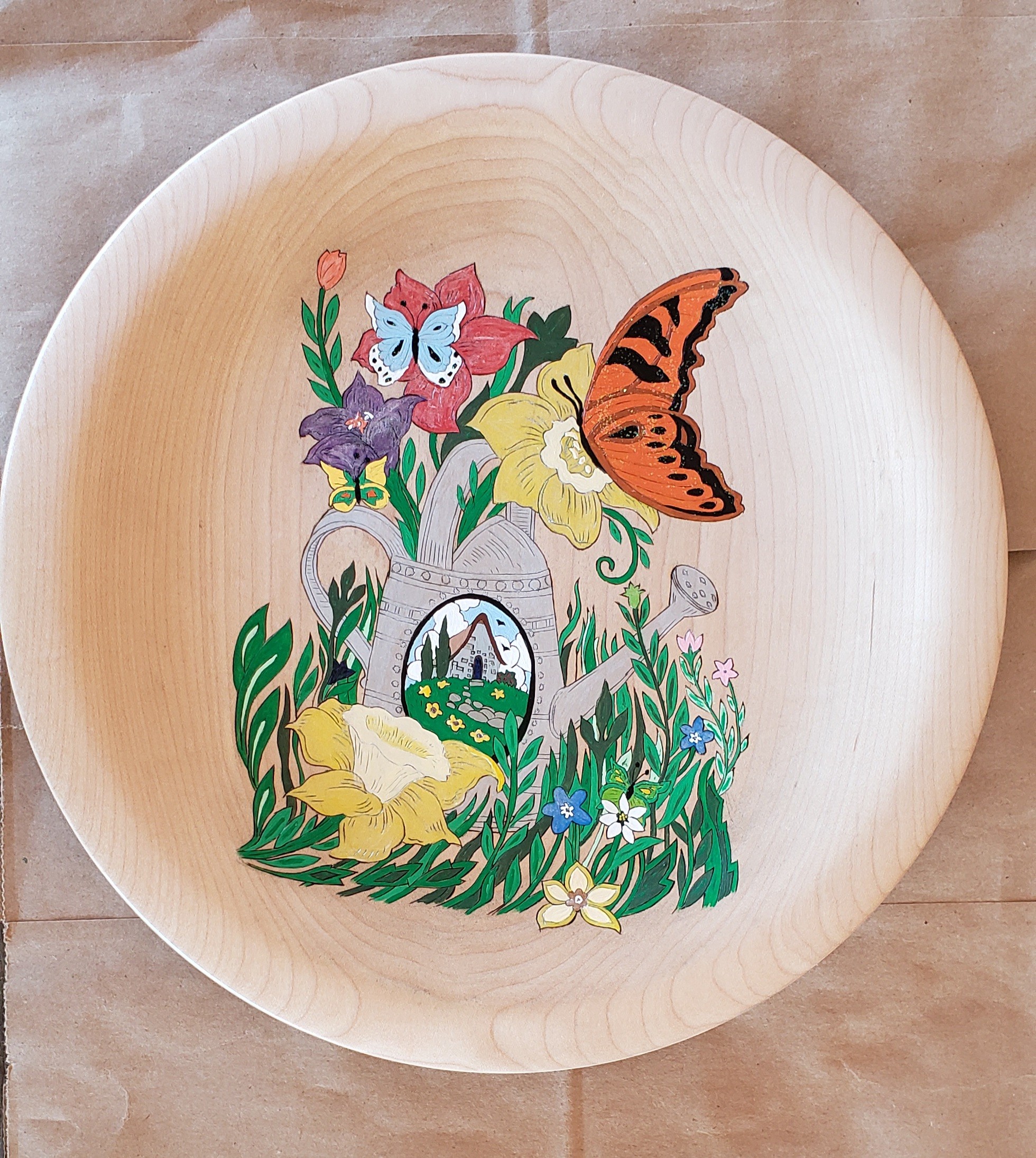 Escarpment Cherry Platter 15.5" by 1" tall.   by Jimmy Tolly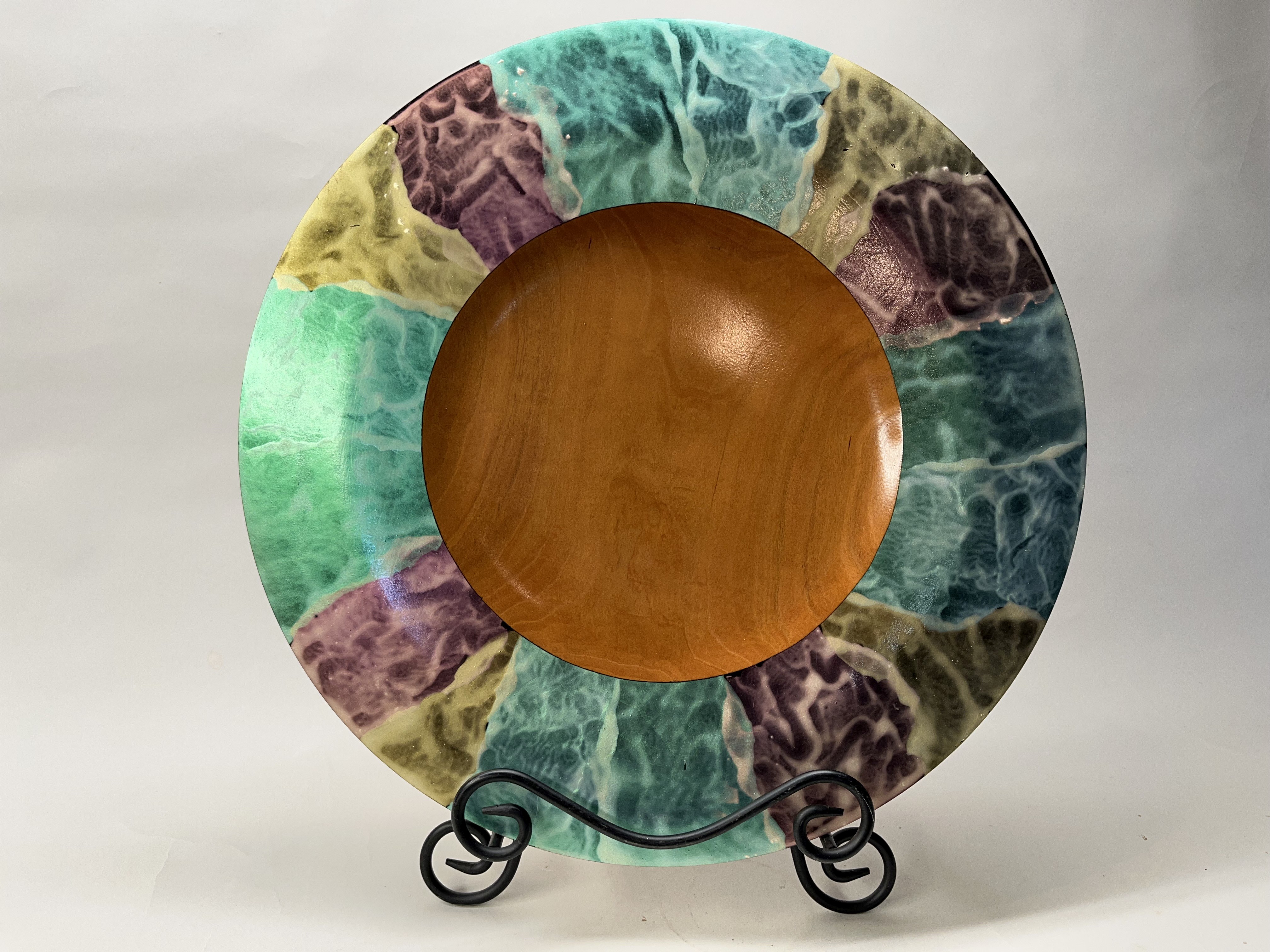 Handmade Fountain Burl pen Thuya Burl & black acrylic acetate (Not a kit!) all parts were made by Don except the #6 medium JoWo nib unit, CA glue finish   by Don Ward

"Haven", Cedar Elm lidded box, 7.5 x 5.25, highly embellished piece - involved power carving and texturing followed by adding color effects using dry brushing techniques.   by Cory White

Walnut bowl with decorative multi-wood "mosaic" inlay ring on the rim.  Inlay ring is composed of about 15 different wood species.  Bowl is 7" x 2.5 ". 4 coats of clear gloss Minwax polyurethane as a wiping finish, applied on successive days.  Then a hand buffed paste wax topcoat.  The bowl is signed, has a unique serial number (#1288), brief description, and year made engraved on the base as a permanent record.  by Larry Zarra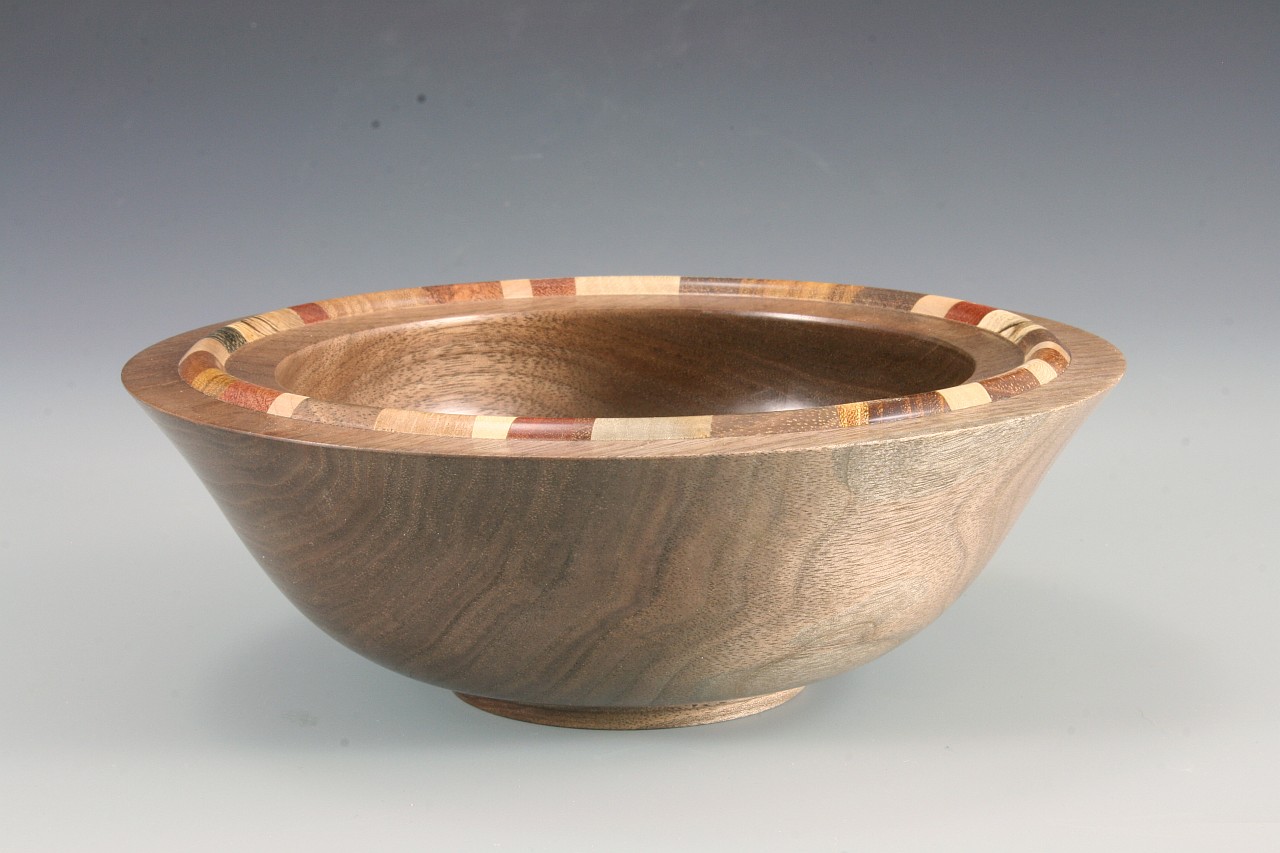 If you would like to view some of SWAT's previous raffle winners, click the link below.