SWAT Raffle Details
This year's SWAT raffle is called a "3 for 1" or "three for one"... however you would like to call it. 
The first opportunity to win something is at the opening ceremony on Friday morning.  Isn't that exciting?!  The winner will receive a midi lathe or an Arrowmont scholarship.  
The second raffle is at the banquet Saturday evening.  This opportunity will include approximately 30 pieces of gorgeous art.  
The third and final raffle will be held on Sunday at lunch.  This raffle will be for tools, wood, a scholarship to Arrowmont and ... yes ... LATHES!
Start buying those raffle tickets now!
Pictures of this year's raffle art (more to come)

David Bartell
Native American Vase: Mesquite 10.5" tall x 10" wide. Rim and base colored with archival ink. Beading and basket-illusion features near the base and just inside the rim. Brushed acrylic paint sealed with acrylic spray. Finish is multiple coats of buffed Waterlox.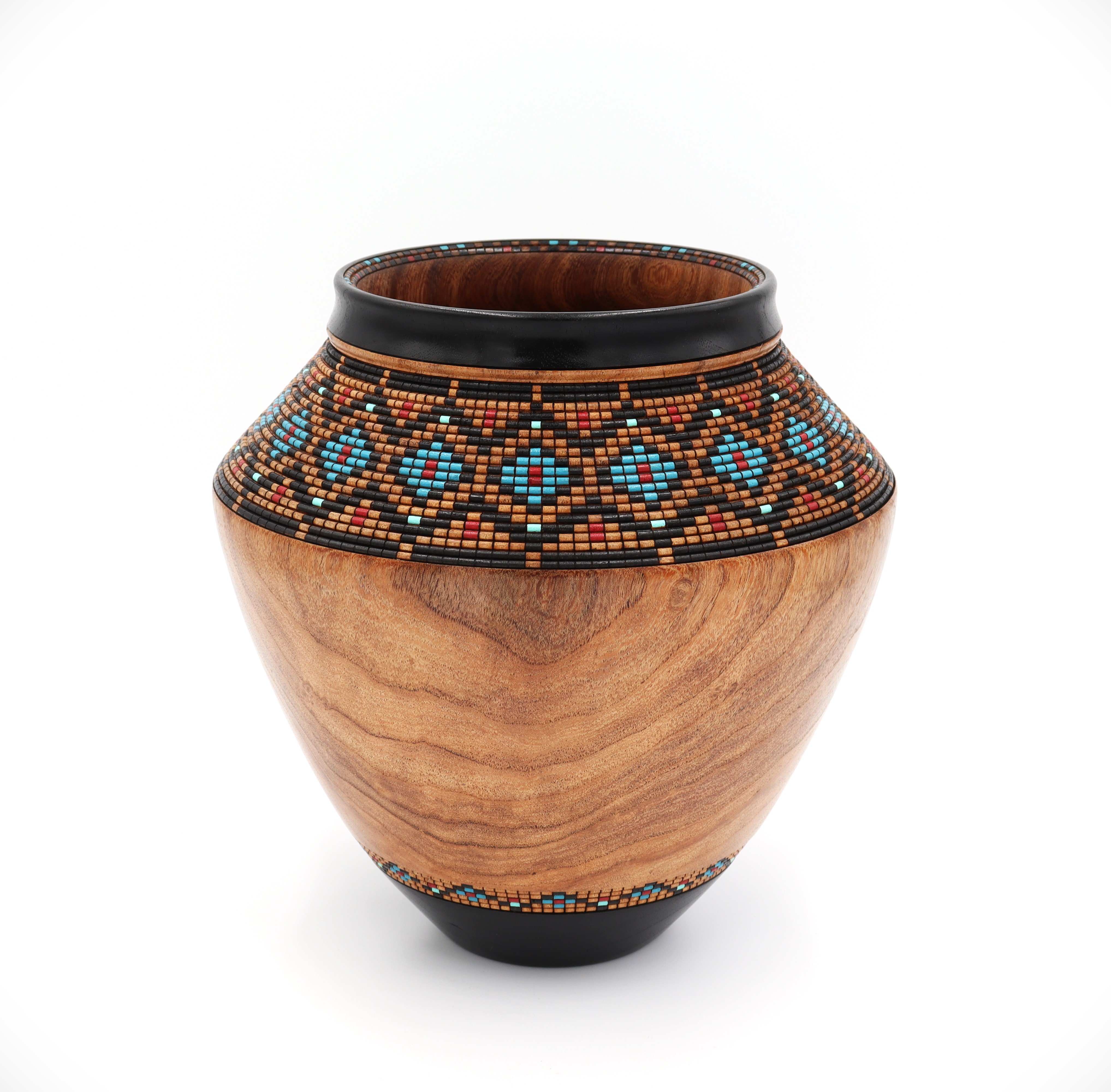 Linda Ferber
Title: Fairy Garden, Birch, boxelder, walnut and maple.4" tall x 4" dia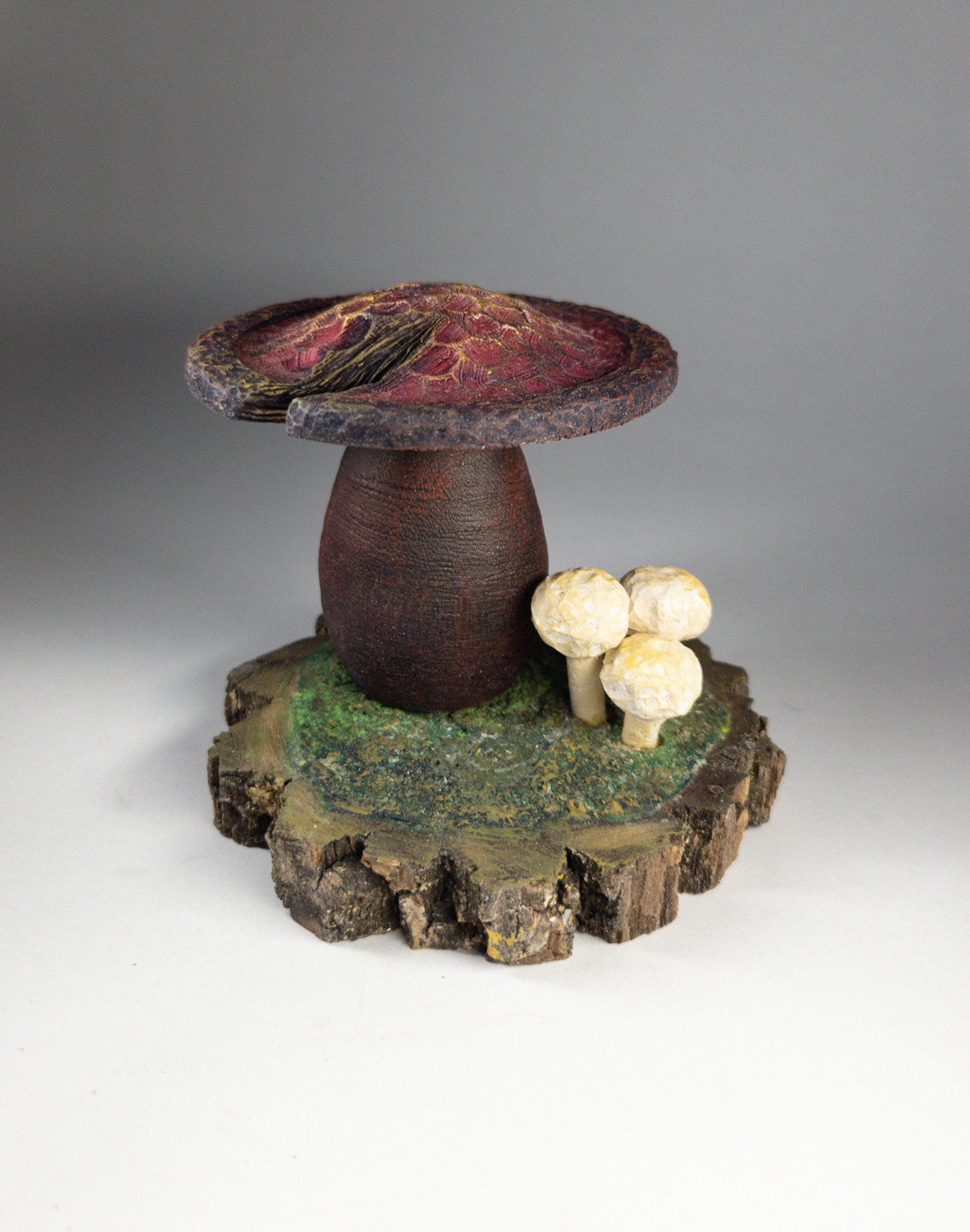 Dennis Ford
"Blue Moon"  A multi-axis Hackberry piece with blue dye and steel base.  Overall height is 15 inches.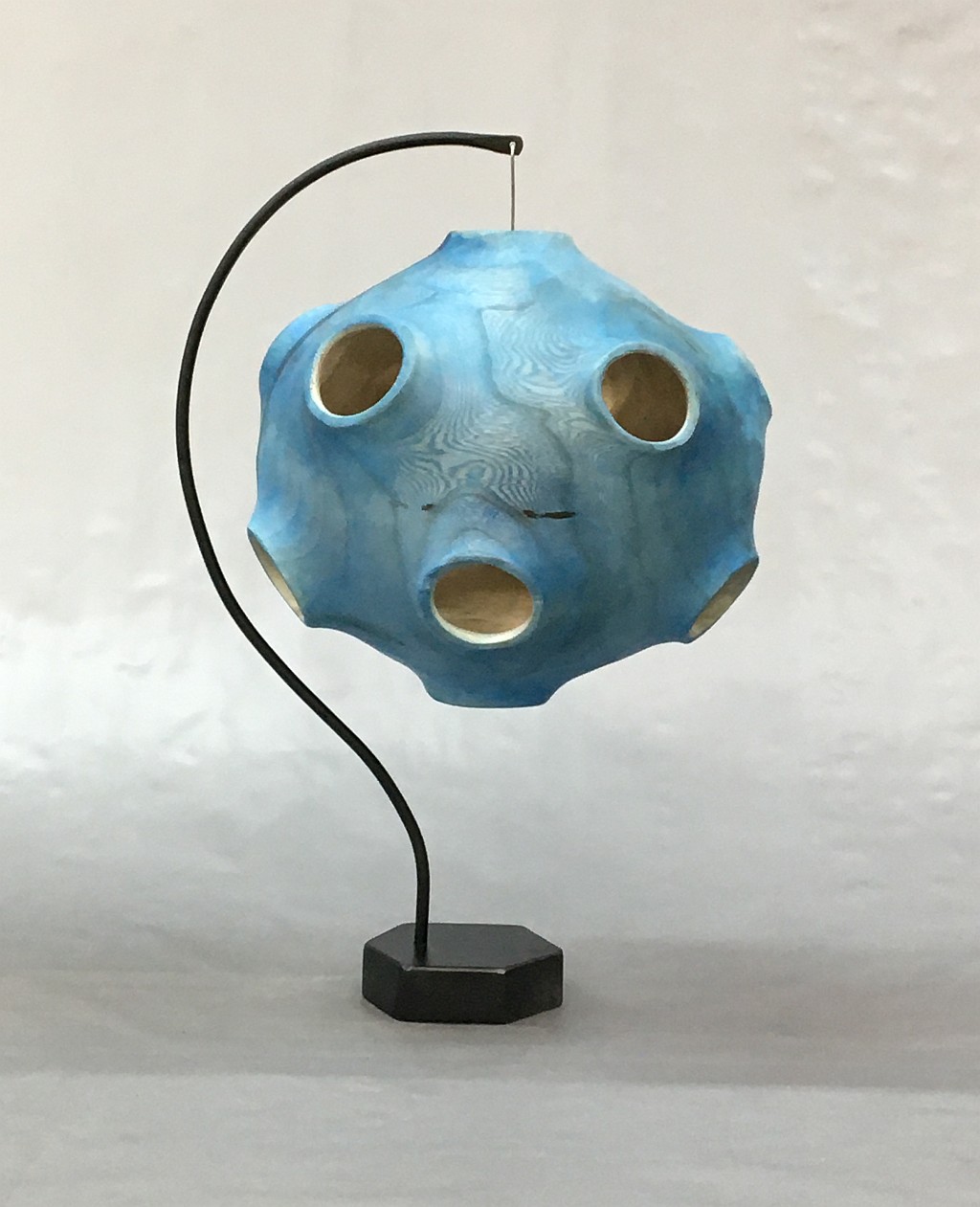 Sammy Long
Carved Maple Leaf Box, Cherry 3.75" x 4.75"tall, Finish: Hampshire Sheen Danish Oil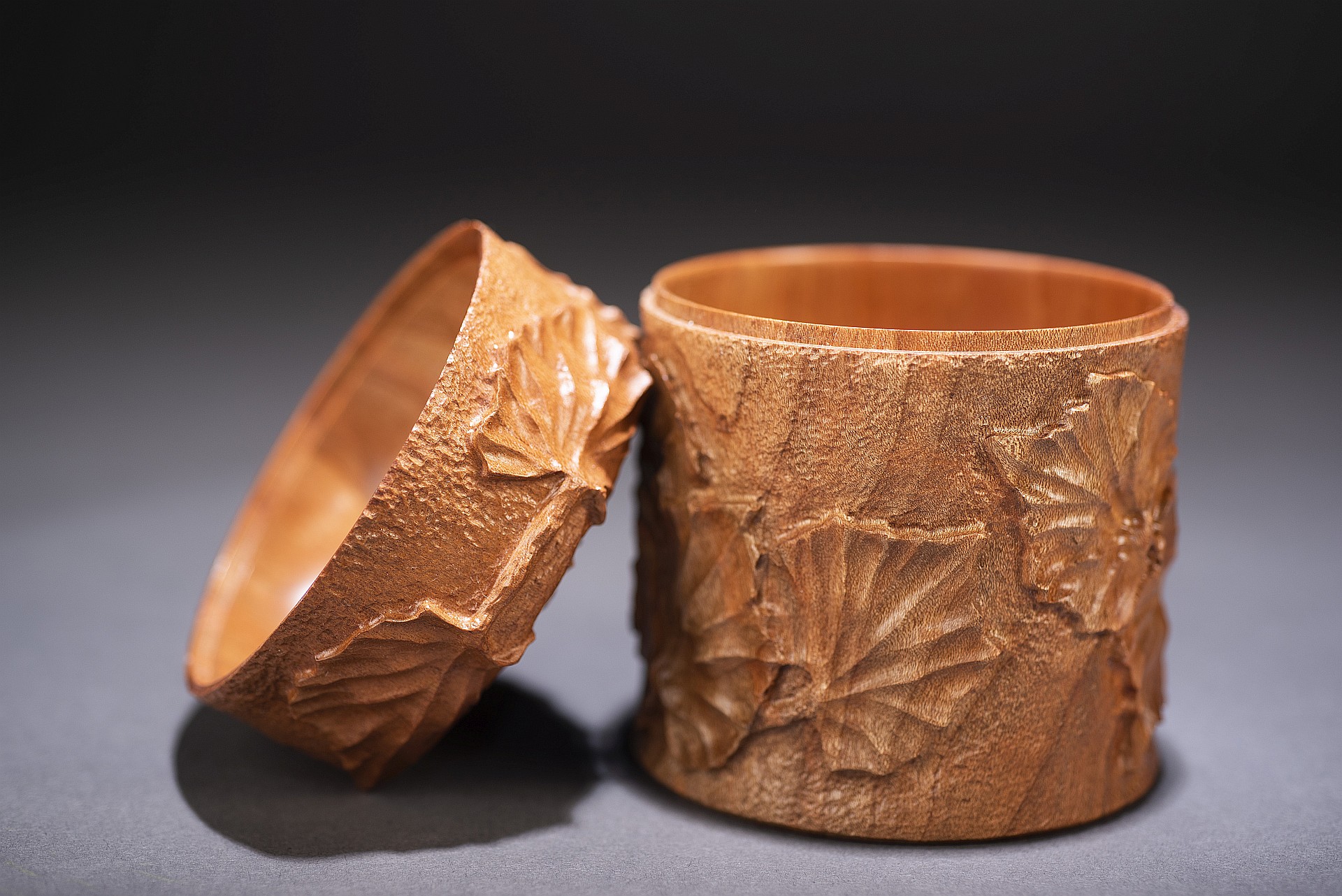 James Richardson
Hollow form - Mesquite as the core with Cholla cactus ribs on the outside, cast in blue Alumilite     Picture not yet available

---
If you would like to view some of SWAT's previous raffle winners, click the link below.