Lead Demonstrators for SWAT 2020
The Southwest Association of Turners strives to provide the best in demonstrations and workshops for our annual symposium attendees. 
We offer demonstrations by internationally renowned artists, regional woodturning experts, and hands on experiences by our supporting chapters and vendors. 
You can learn how to do just about anything your heart desires (with a piece of wood) after spending the day in the company of the demonstrators at SWAT.  Take a look at the information below for a complete listing of the experts providing demonstrations at the 2020 SWAT symposium.
It's time to get excited, folks! 
Here are the Lead Demonstrators for SWAT 2020.  
---
NICK AGAR
JIMMY CLEWES
NICK COOK

 SCOTT GROVE
 JEFF HORNUNG
 JOANNE SAUVAGEAU
DON WARD
---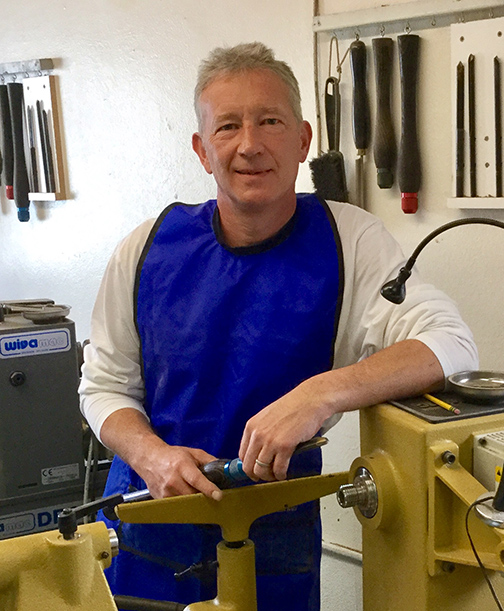 Jimmy is not your ordinary woodturner.  Upon a first meeting one would think of him as a renegade, a free thinker and not within the stereotypical image of a woodturner. His charming British style, unending wit, creative mind and magnetic personality are only some of the attributes that make him popular in the woodturning demonstration circuit.
Jimmy is on the Register of Professional Woodturners in the United Kingdom and a member of the American Association of Woodturners. He has over 22 years of experience in woodturning and woodworking. The demand for his services as a freelance demonstrator and teacher takes him all over the world including his homeland of the United Kingdom, Europe, Canada, Norway, Finland, New Zealand, Belgium, Australia.
It was not long after leaving school at the age of 16, Jimmy attained an apprenticeship in engineering and decided to further his studies by attending Manchester Polytechnic in Manchester, England. He received a 2:1 Honours Degrees with special emphasis on learning 3-Dimensional Design. With that focus, he began to specialize in designing and making furniture which was influenced by Japanese tools and design.
It was during his time in college that his interest in woodturning was rekindled. The combination of his college education, his limitless imagination and his professional skills was a perfect fit for Jimmy to pursue his creative abilities as a woodturner and to take that ability to the next level.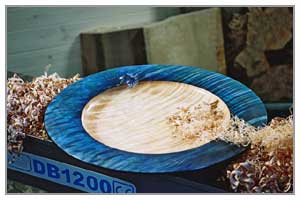 When asked what drives him, he shares, "My energy comes from those around me. When I can stir the creativity of one's mind, that for me is very satisfying. As with any artform, expression is only limited as one's mind and I want to 'raise the bar' and create an awareness of the artform that has been virtually unknown to most people."
As an avid sportsman and adventurer, when he is not busy teaching and demonstrating, you will find him expanding his creativity by exploring nature and enjoying the beauty of the desert. Or you might find Jimmy in his new workshop in Las Vegas creating innovative woodturning designs. 
Jimmy is the first to acknowledge that personal tutelage is by far the best way to learn. However, since that is not always possible, he released the critically acclaimed DVD Turnaround with Jimmy Clewes which sold thousands of copies around the world. The then released a 3-box set DVD Turn it On with Jimmy Clewes that incorporates a range of new projects and some fascinating extra features from technical tips to a special trip to a Roman museum. A second 3-box set DVD, Turn it Up with Jimmy Clewes that includes new projects and discusses various methods of mixing and using colors. A third 3-box set DVD, filmed in High Definition Widescreen, Turning the World with Jimmy Clewes includes projects filmed in Norway, Scotland and the United States with special features including the renowned Norway Woodturning Cruise. Back to Basics with Jimmy Clewes a 2-hour single High Definition DVD answers questions in detail on many topics he is often asked during his travels and includes three detailed projects perfect for the novice turners.
Nick Agar has become one of the most sought after instructors / workshop leaders and seminar presenters on the world woodturning stage. He is one of the most creative makers in the field and has an unsurpassed knowledge and understanding of the many processes that are now used in this creative medium specializing in surface enhancement. Renowned for his Viking sunset owls and wall sculptures, his award- winning work often incorporates carving, airbrushing, ceramic and metal effects. Nick has inspired many woodturners with his work and has traveled across the world to demonstrate his skills.  Having now relocated to the United States, he has recently opened new teaching studios in Savannah, Georgia.
With more than 30 years of experience, he has a great understanding of his medium.  
Choosing Maples for decorative works or burrs and intriguing or figured timber for sculptures or natural edged works.  Agar is a master at exposing natures treasures that hide beneath the bark.
In addition to exhibiting widely and appearing at international conferences both as a demonstrator and a judge, Nick is in constant demand for commissions from collectors.  His wide range of clients including HRH Prince of Wales, Dukes, Duchesses and the Royal jewellers, Aspreys. He and his work have also featured on BBC and ITV lifestyle television programs.
Nick is a member of the Worshipful Company of Turners and has recently been awarded the Freedom of the city of London in recognition of his services to the world of woodturning.
Nick is Patron of the Max Carey Woodturning Trust - the only woodturning trust in the UK. He is co-author of the book "woodturning evolution " an elected member of the Devon Guild of Craftsmen, and a Registered Professional Turner. A member of the AWGB and AAW, he has also been made Honorary member of several woodturning clubs at home and abroad. Nick is also a popular demonstrator/teacher on the Woodturning cruise.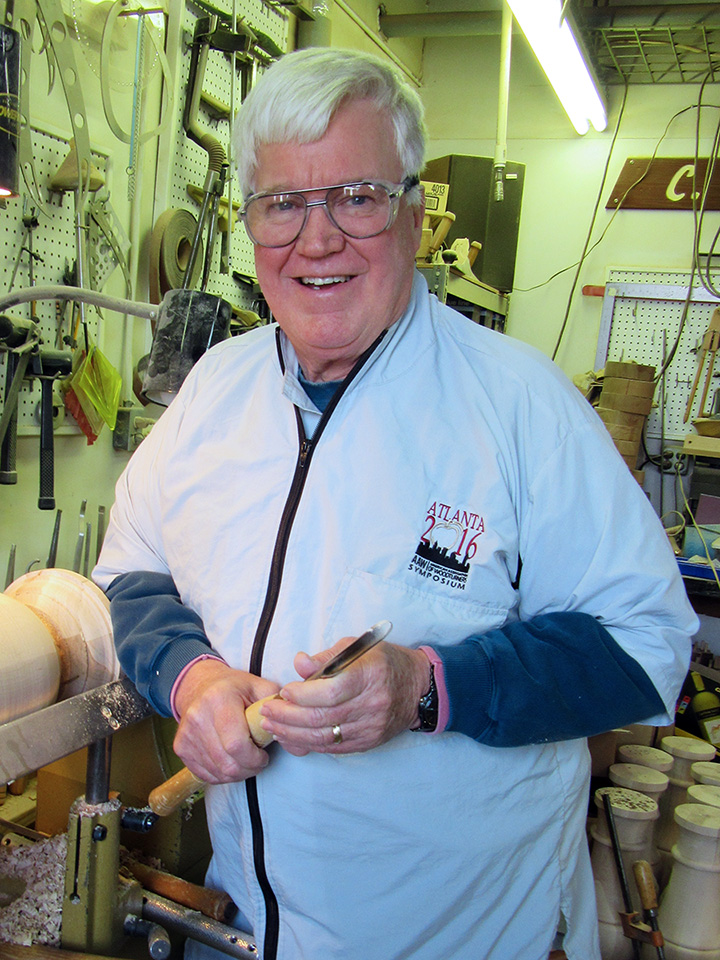 Nick Cook is a full time production turner producing a wide variety of gift items, one of a kind bowls & vessels as well as work for furniture makers and millwork contractors.  He spends much of his time teaching both individuals and groups throughout the country.  He has done workshops for woodturning groups in Australia and has also participated in the national woodturning symposiums in New Zealand. 
Nick is a founding member of the American Association of Woodturners and has served as vice president and conference coordinator. 
Nick was named the 12th  honorary lifetime member of the AAW.  He has written numerous articles for various woodturning publications including American Woodturner, Woodworkers Journal and American Woodworker.  He also has produced two videos: "Turning for Food" & "Turning for Fun and Profit.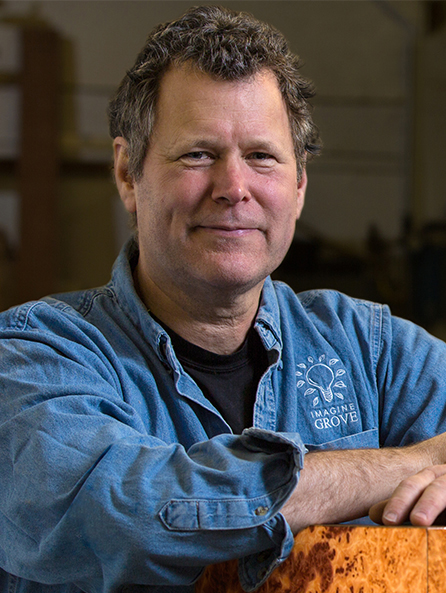 SCOTT GROVE is a self-taught, seasoned woodworker known for layers of artistic expression and unconventional techniques. He has won numerous awards including four Veneer Tech Craftsman Challenge Awards, an unprecedented achievement. He also won the prestigious Napkin Sketch Award from the American Institute of Architects sponsored by Architectural Record Magazine; The Art Olympia in Japan, Wharton Esherick Museum show, a DuPont Award for Innovative Use of Material; the "Top Ten Small Cabinet Shops" in America Award by Cabinet Maker Magazine, a variety Best of Shows, to name a few; and has been featured on the Popular Woodworking's broadcast series, Woodworking in Action and HGTV's The Furniture Show.
 As an artist, sculptor and designer, Scott works directly with interior designers, architects and private collectors. He holds workshops and lectures on topics such as alternative inlay, design, specialty finishes, veneering, mold making, cold metal casting and fiberglass construction. His TEDx talk on the impact of Technology on craftsmanship has gained momentum—he has given this presentation in the United States, United Kingdom and Brazil.
 He is a featured instructor at the prestigious Marc Adam's School of Woodworking in Indiana and the Chippendale International School of Furniture in Edinburgh, Scotland, among others. Scott judges, lectures and holds workshops nationally and can be seen most notably at IWF, AWSF and AAW conferences.
 Scott is an accomplished author of a number of books including Advanced Veneering and Alternative Techniques, and Hardwood Edging and Inlay, by Schiffer Publishing, which highlights some of his pioneered woodworking techniques. He also writes for a variety of national publications: American Woodturner, Woodshop News, FDM, Woodcraft Magazine and Fine Woodworking.
 Scott's work is a part of the permanent collection in the Memorial Art Gallery, the Hunter Museum of American Art in Chattanooga, Tennessee, and in the collections of Bausch & Lomb, Kodak, RIT and UR, to name a few. He is an active member in The Furniture Society and has exhibited in galleries and leading shows across the country.
 A graduate of Rochester Institute of Technology with a degree in environmental design and a minor in sculpture, Scott also studied at RIT's School for American Craft. He maintains a full time studio in the Bristol Hills of NY where he produces commission work and speculative art as well as limited edition pieces.
Jeff began his artistic foundation in 1984 as a ceramics maker.  This was a family business and he learned form, function and painting techniques.  The business evolved in 1991 and Jeff spent the next 24 years as a floral designer. Color and design were the main lessons and his bold color palette was formed here. 
As for the love of wood, he's not sure where that came from but has always had an appreciation for well made furniture and the hand carved details found in stately houses and architecture.  He didn't really do much woodwork as a young man though his first woodworking project, a paperclip holder for his mother, is on a shelf in his office.  This was made in the mid 1970's. 
In 2011, he was in a minor car accident and suffered a concussion.  For whatever reason, Post Concussion Syndrome made his life miserable for the next year and he ended up at John C. Campbell Folk School in North Carolina for a much needed vacation.  Woodturning was the class he chose and somehow that not only began the healing process his brain needed but also ended up launching his very own woodturning business.  As he continues to evolve as an artist he is also teaching others so they can experience the joys of turning.  Since that first class, he has become a juried artist, national and international demonstrator, author, woodturning teacher and artist in residence at Craft Alliance School of Art + Design in St. Louis MO. 
His current signature style combines color and texture with form and function, creating the illusion of fine porcelain or ancient metal work…while still only working with wood.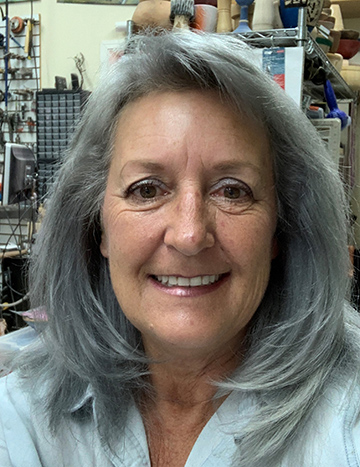 Joanne Sauvageau lives and creates her art in her personal studio in Gainford, Alberta.  Self-taught, she began turning 6 years ago and was hooked. Inspired by many art forms, pottery, and nature, she specializes in surface enhancement. Her work can be found in galleries near her home and online.
A standing member of the American Association of Woodturners, she has attended many symposiums. Her love of experimenting with form, craft and color, Joanne enjoys incorporating leatherwork, copper and "other" materials in her turnings. Nothing is off limits! She has turned alabaster, chocolate, even cardboard. She has recently joined the Remote Demonstrators list and loves sharing her skills as a demonstrator. Joannesauvageau.com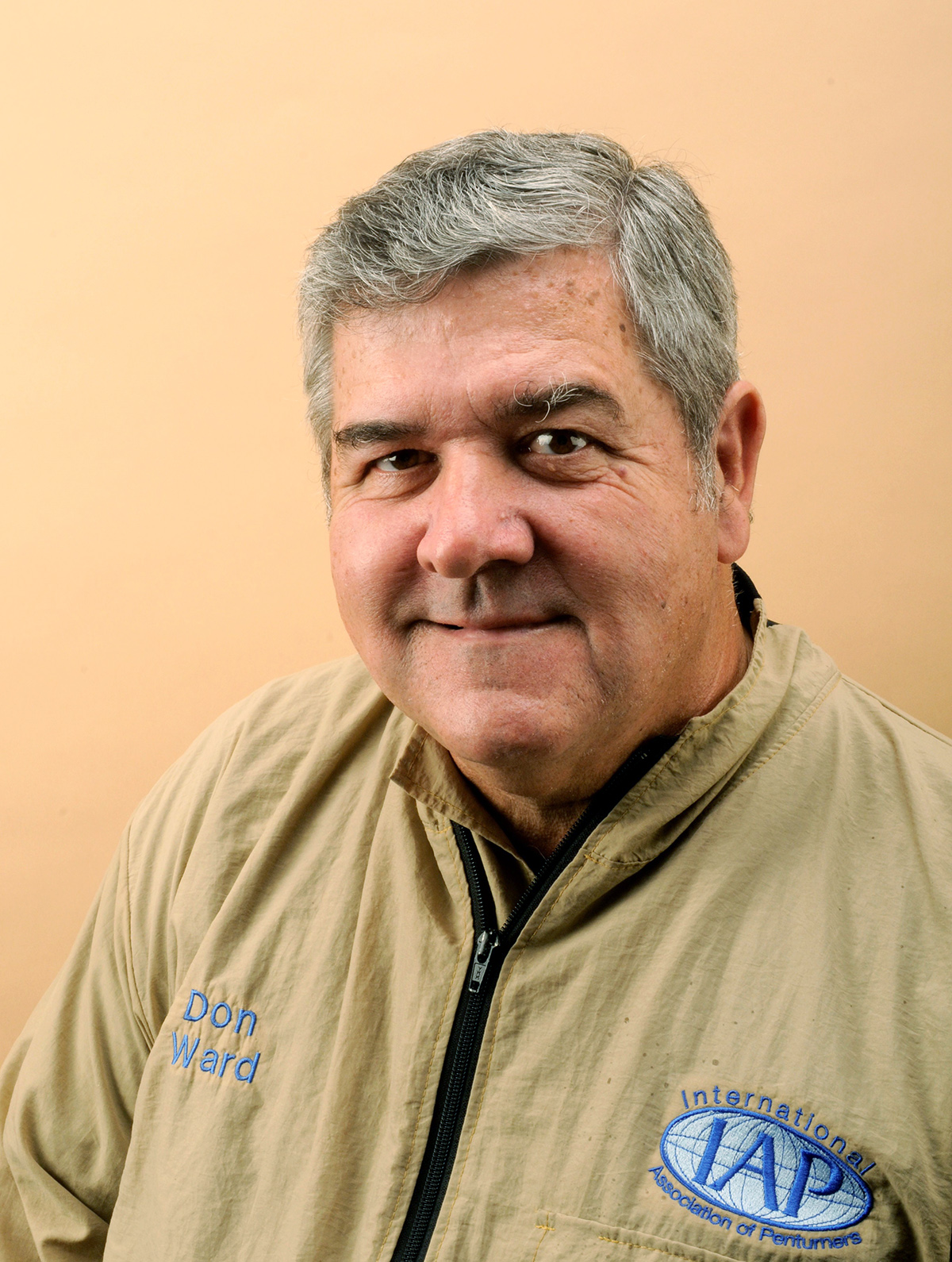 Don has always enjoyed woodworking and developed an interest in woodturning in 1998. Having always loved pens, especially older fountain pens, Don was quite excited in 2001 when he discovered that he could make pens on his wood lathe. Don turned his first pen and was hooked. He has studied, learned, grown and developed, not only in his turning, but also in his pen making. Don has become an accomplished pen maker and continues to strive to make his artwork through pens functional, unique and beautiful. In addition to pens Don also turns most other items such as bowls, boxes and hollow forms.
Don Ward is a member of the American Association of Woodturners, Wichita Falls Woodturners, International Association of Penturners, and has been accepted into the Penmaker's Guild. Don retired from teaching high school mathematics in 2006.
Don has demonstrated at SWAT, The Utah Woodturning Symposium, Craft Supplies Super Wednesday Open House prior to the Utah Symposium, Turn On! Chicago, The Desert Woodturning RoundUp, The Oregon Woodturning Symposium and several woodturning clubs. Don taught classes at Arrowmont School of Arts and Crafts in 2015, 2017, and 2019. He has on book published: Turning Modified Slimline Pens: Beyond the Basics.