Lead Demonstrators for SWAT 2021
The Southwest Association of Turners strives to provide the best in demonstrations and workshops for our annual symposium attendees. 
We offer demonstrations by internationally renowned artists, regional woodturning experts, and hands on experiences by our supporting chapters and vendors. 
You can learn how to do just about anything your heart desires (with a piece of wood) after spending the day in the company of the demonstrators at SWAT.  Take a look at the information below for a complete listing of the experts providing demonstrations at the 2021 SWAT symposium.
Here are the Lead Demonstrators for SWAT 2021.  
---
NICK AGAR
STUART BATTY
NICK COOK
REBECCA DEGROOT
 JEFF HORNUNG
MIKE MONACO
DON WARD

---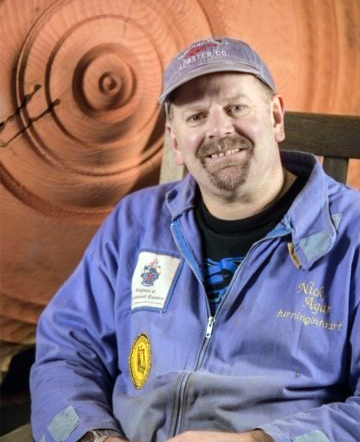 Nick Agar has become one of the most sought after instructors / workshop leaders and seminar presenters on the world woodturning stage. He is one of the most creative makers in the field and has an unsurpassed knowledge and understanding of the many processes that are now used in this creative medium specializing in surface enhancement. Renowned for his Viking sunset owls and wall sculptures, his award- winning work often incorporates carving, airbrushing, ceramic and metal effects. Nick has inspired many woodturners with his work and has traveled across the world to demonstrate his skills.  Having now relocated to the United States, he has recently opened new teaching studios in Savannah, Georgia.
With more than 30 years of experience, he has a great understanding of his medium.  
Choosing Maples for decorative works or burrs and intriguing or figured timber for sculptures or natural edged works.  Agar is a master at exposing natures treasures that hide beneath the bark.
In addition to exhibiting widely and appearing at international conferences both as a demonstrator and a judge, Nick is in constant demand for commissions from collectors.  His wide range of clients including HRH Prince of Wales, Dukes, Duchesses and the Royal jewellers, Aspreys. He and his work have also featured on BBC and ITV lifestyle television programs.
Nick is a member of the Worshipful Company of Turners and has recently been awarded the Freedom of the city of London in recognition of his services to the world of woodturning.
Nick is Patron of the Max Carey Woodturning Trust - the only woodturning trust in the UK. He is co-author of the book "woodturning evolution " an elected member of the Devon Guild of Craftsmen, and a Registered Professional Turner. A member of the AWGB and AAW, he has also been made Honorary member of several woodturning clubs at home and abroad. Nick is also a popular demonstrator/teacher on the Woodturning cruise.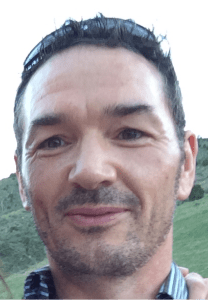 Stuart Batty is a third generation apprenticed woodturner with over 40 years of experience. Under the expert tutelage of his father Allan Batty, a world-renowned master spindle turner, Stuart began turning at the age of ten. By the age of 16, Stuart had become an accomplished production spindle turner and instructor and had gained wide notoriety for his technical proficiency and teaching abilities. Stuart has taught more classes and demonstrated at more clubs and symposiums than any other woodturner in history and is recognized as one of the world's most accomplished woodturners.
 Through years of production turning and teaching hands-on woodturning classes, Stuart developed a unique style of the European push-cut technique using fewer tools and simpler grinds to eliminate torn grain, requiring less physical effort, and enabling rapid, repeatable cuts. Stuart has pioneered many of the techniques and terminologies that all woodturners use today such as the push-cut, pull-cut, negative rake scraping, 40/40 and bottom bowl gouge grinds.
 Stuart's work includes balustrades and newel posts in Royal and Stately British Homes and a piece in the White House Permanent Collection. He is now focused on teaching classes to help students improve their woodturning technique.
 Stuart's methodology is focused on teaching a set of universal skills which can be used to make any workpiece on the lathe.  It is not focused on product, but on correct technique and process.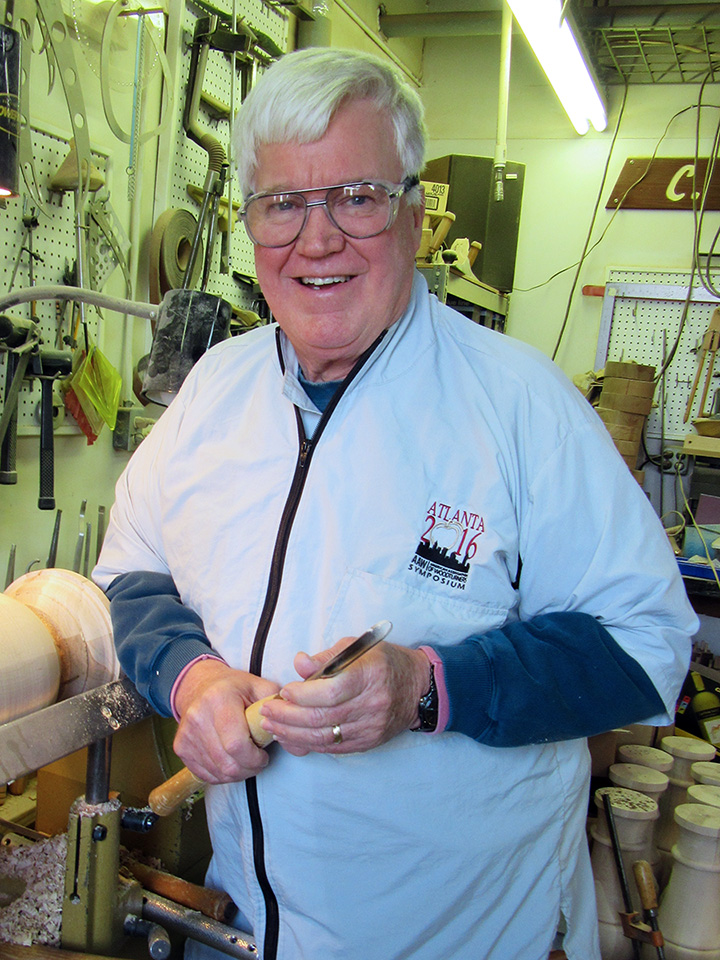 Nick Cook is a full time production turner producing a wide variety of gift items, one of a kind bowls & vessels as well as work for furniture makers and millwork contractors.  He spends much of his time teaching both individuals and groups throughout the country.  He has done workshops for woodturning groups in Australia and has also participated in the national woodturning symposiums in New Zealand. 
Nick is a founding member of the American Association of Woodturners and has served as vice president and conference coordinator. 
Nick was named the 12th  honorary lifetime member of the AAW.  He has written numerous articles for various woodturning publications including American Woodturner, Woodworkers Journal and American Woodworker.  He also has produced two videos: "Turning for Food" & "Turning for Fun and Profit.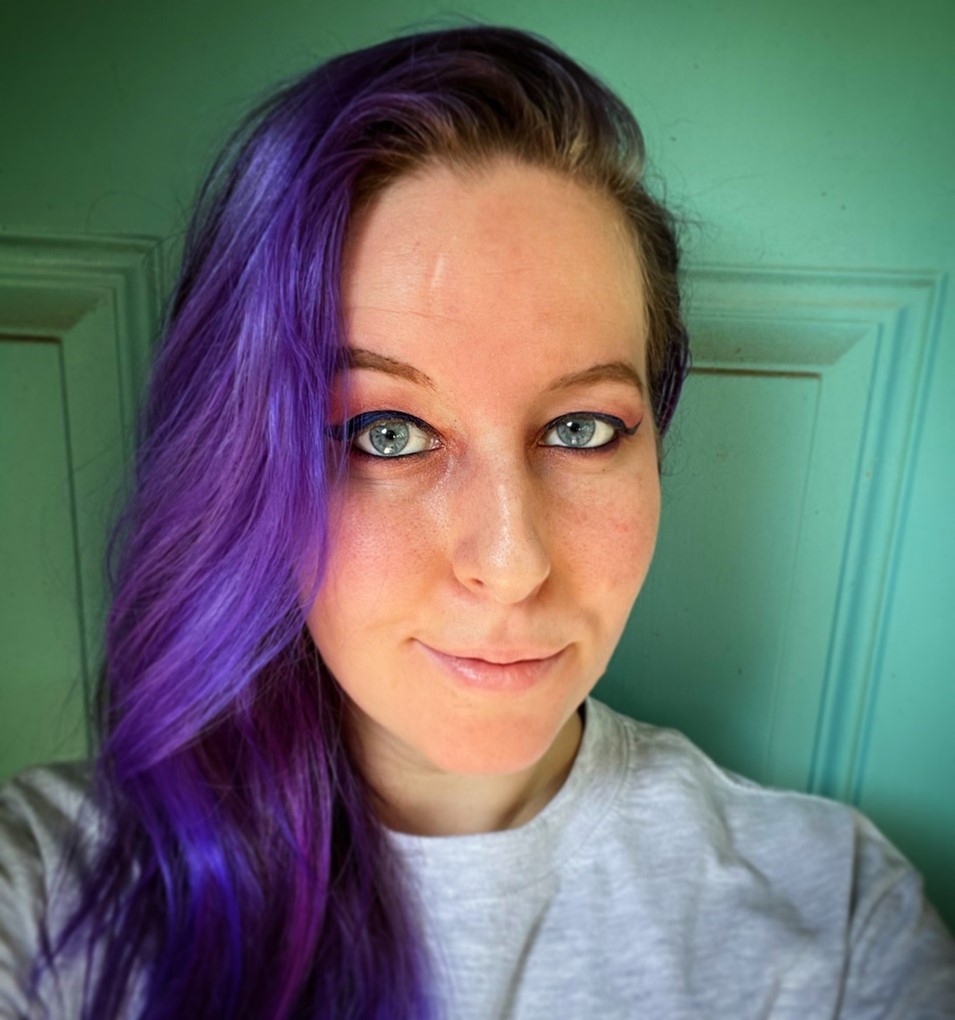 Rebecca DeGroot started woodturning with her father at a very young age. Dad's rule was simple, if she could stand on the bucket and reach the lathe, he would teach her how to turn. That is exactly what he did, and at five years old Rebecca spent her evenings in the shop turning honey dippers with her father. Once she began school her efforts and energies were dedicated to her studies and woodworking took a back seat. Although she knew from a young age that art was her passion, it was during middle school that she realized that this fascination and enthusiasm could be pursued as a career in teaching.
After graduating high school Rebecca decided to go to college to turn her dream of teaching into a reality.  While attending Kendall College of Art and Design in Grand Rapids, Michigan, Rebecca found herself back in the school's basement woodshop. Fifteen years had passed since she had spent any significant time in a woodshop, and she took back to it like reuniting with an old friend.

Since graduating in 2014 with two bachelor's degrees in Art Education and Sculpture and Functional Art, Rebecca has spent the past seven years juggling her full-time career as an art educator and her passion for woodworking. The balance of real life and anyone's true passion is always difficult and while Rebecca's career in education is time consuming, she always finds time to make her way to the lathe. After a difficult day in the classroom she can't think of a better way to relax and let off some steam. 

Rebecca finds her inspiration in various living things and objects that she interacts with regularly. Simple things like insects or even coffee cups can send her scrambling for her notepad to transform her imagination into possible projects. She's never far from sketching strange creatures or making lists of ideas she is longing to try. Her days of teaching Art 1, Sculpture, Ceramics, Jewelry, and AP 3D Studio Art are fulfilling and the passion she shares with her students is the same fuel that keeps her in her shop late into the evenings letting her imagination run wild.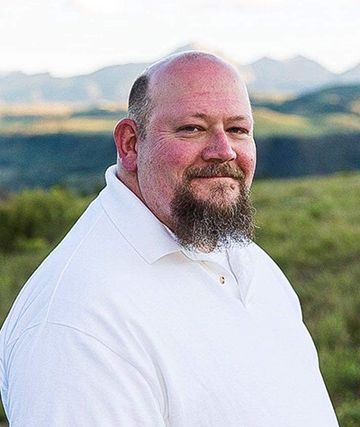 Jeff Hornung began his artistic foundation in 1984 as a ceramics maker.  This was a family business and he learned form, function and painting techniques.  The business evolved in 1991 and Jeff spent the next 24 years as a floral designer. Color and design were the main lessons and his bold color palette was formed here. 
As for the love of wood, he's not sure where that came from but has always had an appreciation for well made furniture and the hand carved details found in stately houses and architecture.  He didn't really do much woodwork as a young man though his first woodworking project, a paperclip holder for his mother, is on a shelf in his office.  This was made in the mid 1970's. 
In 2011, he was in a minor car accident and suffered a concussion.  For whatever reason, Post Concussion Syndrome made his life miserable for the next year and he ended up at John C. Campbell Folk School in North Carolina for a much needed vacation.  Woodturning was the class he chose and somehow that not only began the healing process his brain needed but also ended up launching his very own woodturning business.  As he continues to evolve as an artist he is also teaching others so they can experience the joys of turning.  Since that first class, he has become a juried artist, national and international demonstrator, author, woodturning teacher and artist in residence at Craft Alliance School of Art + Design in St. Louis MO. 
His current signature style combines color and texture with form and function, creating the illusion of fine porcelain or ancient metal work…while still only working with wood.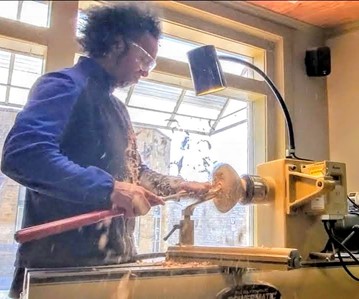 Matt operates a full time woodturning studio in the southwest region of Missouri, and makes dedicated collections, signature series vessels, and lidded containers for the interior design industry, and collectors using woods from the Ozark Mountain Range, and select exotic species.
He's turned wood for over 15 years,  apprenticed for 5, and has completed over 10,000 hours of trade work as one of the youngest working professionals in the Craft.
His training includes assisting and working with acclaimed masters of the craft, (Including Mike Mahoney and Richard Raffan) and teaches workshops across the country.
He is the exclusive rep for Glaser Hi-Tec Tools, has a great interest in diversifying the field of woodturning and imparting wisdom of the craft to future generations of makers in the field.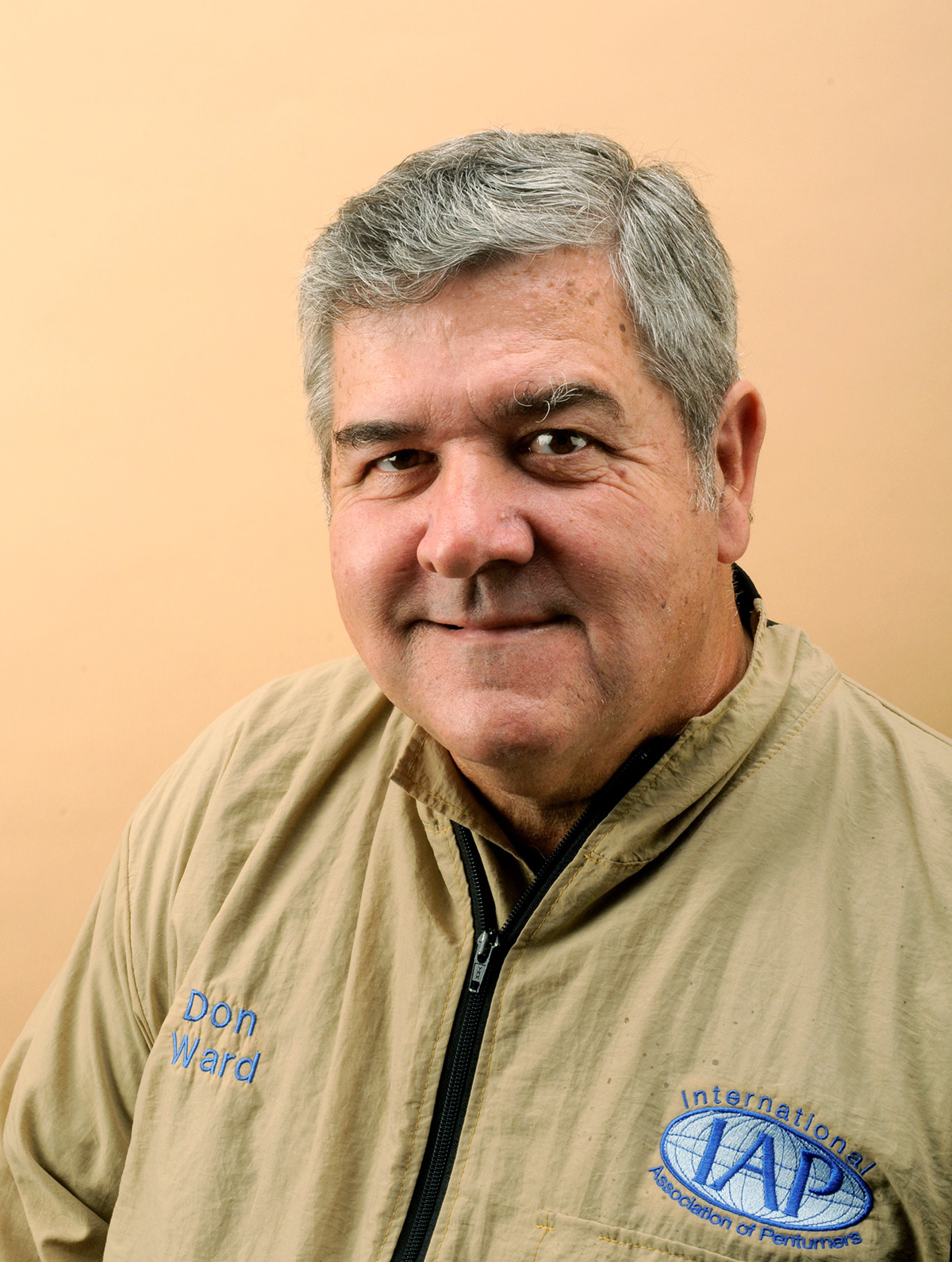 Don has always enjoyed woodworking and developed an interest in woodturning in 1998. Having always loved pens, especially older fountain pens, Don was quite excited in 2001 when he discovered that he could make pens on his wood lathe. Don turned his first pen and was hooked. He has studied, learned, grown and developed, not only in his turning, but also in his pen making. Don has become an accomplished pen maker and continues to strive to make his artwork through pens functional, unique and beautiful. In addition to pens Don also turns most other items such as bowls, boxes and hollow forms.
Don Ward is a member of the American Association of Woodturners, Wichita Falls Woodturners, International Association of Penturners, and has been accepted into the Penmaker's Guild. Don retired from teaching high school mathematics in 2006.
Don has demonstrated at SWAT, The Utah Woodturning Symposium, Craft Supplies Super Wednesday Open House prior to the Utah Symposium, Turn On! Chicago, The Desert Woodturning RoundUp, The Oregon Woodturning Symposium and several woodturning clubs. Don taught classes at Arrowmont School of Arts and Crafts in 2015, 2017, and 2019. He has on book published: Turning Modified Slimline Pens: Beyond the Basics.